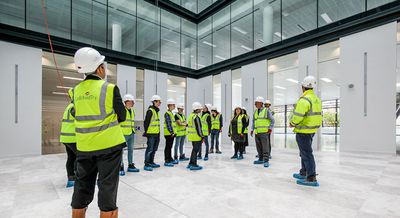 At Galliford Try we acknowledge that protection of the environment and climate change are amongst the greatest challenges we face, both as a society and a business. We recognise that we have a key part to play through minimising the environmental impact and carbon footprint of our operations, and ensuring the long-term sustainability of the products and services we provide.
Management
We are committed to a policy of effectively managing our environmental performance to minimise the impact of our business processes on the natural environment and the community at large. Our environmental impacts are identified, managed and mitigated from project to business level through our ISO 14001:2015 certified management system.
We have successfully reduced our total carbon dioxide equivalent (CO2e) emissions, even though the business has grown over the same period. The reduction has been achieved by becoming more carbon efficient, generating only 1.42 tonnes of CO2e per £100k revenue, which is 58% less than in 2011 (3.4 tonnes of CO2e per £100k revenue).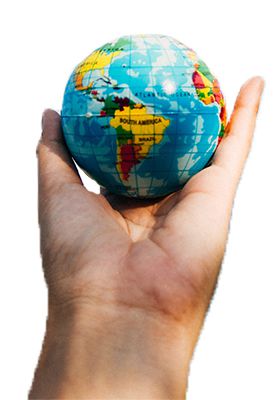 Across most of our business, we achieved our target of producing less than nine tonnes of waste per £100,000 of revenue. However, the overall figures are skewed by one business that generated significant quantities of bituminous and excavation waste, which was unavoidable due to the nature of our construction works.
Our continued support of the National Community Wood Recycling Project (NCWRP) through the disposal of 472 tonnes of waste wood via local NCWRP projects has resulted in the generation of four jobs and nine training days for locally disadvantaged people, including ex-offenders, those with mild mental health or learning difficulties, and people who have come through drug and alcohol abuse. This has provided them with the opportunity to build confidence, learn new skills, and overcome barriers to finding work.
We remain committed to proactive environmental management and continue to deliver our bespoke environmental training to our senior management through a four-day IOSH Environmental Responsibilities course as well as to our site management through an internally delivered one-day Site Environmental Awareness Training Scheme (SEATS) course.