Galliford Try, a top 10 award-winning housebuilding and construction group, is a member of the FTSE 250 and generates annual revenues in excess of £2.3bn.
Our vision is to be leaders in the construction of a sustainable future and we put collaboration with all our stakeholders at the heart of our business. The unique hybrid model that combines housebuilding and construction along with our vast experience in large scale public and private projects, urban regeneration and building new communities enable us to undertake the most complex of schemes.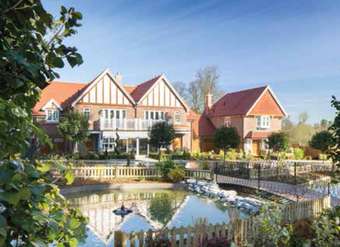 Our graduate development programme is designed specifically to build and develop your technical and interpersonal skills. As well as a fully structured, mentored training programme and comprehensive training, we offer first-hand experience on a wide range of innovative and exciting projects, drawing the best out of your talents to help shape a full and rewarding career with us.
As well as frontline site management and civil engineering roles we also provide career opportunities in commercial, technical and development roles such as planning, estimating, quantity surveying, buying, land development, design, finance and sales and marketing. We also offer careers in our support services teams who provide the Group with the necessary, tools, systems and advice to ensure we are able to deliver the best possible service to our employees and clients. These include: Finance and Accounting, Health, Safety and Sustainability, Communications and our shared Service Centre.
Our business is increasingly driven out of our Divisions which have distinct individual brands and profiles.
Galliford Try Construction and Investments
Galliford Try Construction and Investments provides innovative and effective solutions for a range of public and private sector clients across the whole of the United Kingdom. Through our Infrastructure, Building and Morrison Construction divisions, we deliver some of the most iconic projects in the country. Our Investments division supports the business and helps create value for our shareholders through a portfolio of high quality assets.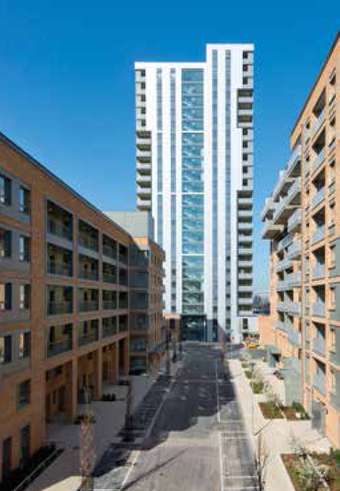 Morrison Construction
In Scotland, our Galliford Try Infrastructure and Building Divisions are branded as Morrison Construction. Morrison Civil Engineering Scotland is a leading contractor in Flood Prevention and in the Renewable Energy sector whilst our Building Division concentrates on works across health, education, defence and commercial markets, with a well-balanced spread of both public and private sector clients. Within Infrastructure some of our major joint venture projects include the Queensferry Crossing and Aberdeen Western Peripheral Route.
Linden Homes
Linden Homes is a top five house-builder in the UK and is renowned for building award-winning bespoke homes that have a reputation for high quality. We are industry experts in delivering distinctive and diverse new homes in prime locations throughout the UK. We strive to create sustainable new developments that inspire modern living and set new benchmarks in design.
Galliford Try Partnerships and Regeneration
Partnerships is a key brand for Galliford Try in the delivery of affordable housing through a variety of means. Partnerships targets major mixed-use development opportunities, delivering a range of housing options and facilities to help build sustainable local communities. Partnerships is also a leading contractor for major housing association and local authority clients across the country, delivering homes through innovative schemes.
Please visit www.gallifordtry.co.uk to find out more about our Divisions.
Who are we looking for?
We are seeking graduates who will make a valuable contribution and make a difference to our business. Here at Galliford Try we expect a lot from our graduates and in return we offer a competitive salary package and diverse, exciting and challenging career opportunities, supported by a structured development programme.
If you are committed, talented and enthusiastic then Galliford Try is the right place for you!
To find out more, please visit our websites; Linden Homes and Morrison Construction.