About us
Sisk is an innovative, international, construction and engineering company
With a 160 year history spanning three centuries, our family business has stayed true to John Sisk's vision of providing exceptionally high levels of construction expertise and customer service by employing, training and motivating capable staff.
Delivering landmark projects
We operate across key sectors as an Irish family owned business, with offices in Dublin, Cork, Galway, Limerick, Sligo, Waterford and Portlaoise.
In 1984 we opened our first office in the UK. We have offices in St Albans, Birmingham, Warrington and Bristol serving these markets directly.
Sisk also has a number of key projects throughout Europe for major pharmaceutical, retail and technology clients. Current locations for Sisk projects include, Netherlands, Switzerland, Sweden and Denmark.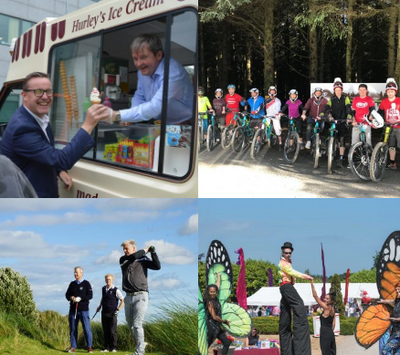 Creating legacies in communities
We promote safety, welfare, training, non-discrimination and charity to support confidence and moral across a healthy diverse community. Sisk is acutely aware of the impacts of construction projects on the local environment.
We engage with all stakeholders including the local community, clients, end-user groups, regulatory and professional bodies at an early stage as part of project design and throughout construction.
Our contribution to social progress ranges from our inclusive recruitment and career development opportunities, safety system, training and recruitment of apprentices, donations of time and finance to charitable causes, providing training to local schools, providing local employment & trade and supporting local community organisations.
Careers
Sisk has jumped an impressive 35 places - from 90 to 55 - on a list of the top-ranked companies for UK graduates for 2020/2021.
Sisk has been placed into the UK National Undergraduate Employability Awards Top 50 Medium-Sized companies for undergraduate schemes 2020-21.
Sisk came in seventh place (first in Engineering), jumping 24 places from last year's position. The NUE brings together employers, students and universities from across the UK to recognise their successes within undergraduate employability.
Click here to find out more about our Excelerate Programme.
We are a member of the Gradcracker Five-Year Club
We have been a Gradcracker advertiser for at least five years. We recruit regularly and should still be doing so whenever it is time for you to apply for placements or graduate positions - make sure that you Follow us to be alerted to any of our new opportunities.
Follow
Following