A new £7.5m college will use cutting-edge technology including virtual reality and robotics to train the next generation of nuclear workers.
With a campus in Cumbria just 15 miles away from Sellafield, where workers process huge amounts of waste from the world's first industrial nuclear power station, the National College for Nuclear (NCFN) aims to bridge the gap between education and the workplace.
Sellafield Ltd and EDF Energy are leading industry input into the new facilities, based at Lakes College in Lillyhall and Bridgwater & Taunton College in Somerset, to ensure the curriculum and qualifications are based on employer need.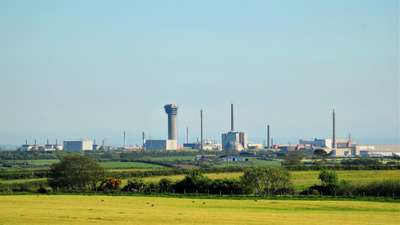 The college is one of five government-funded national colleges that will deliver high-tech technical training to thousands of learners across England.
"This new training facility will provide access to world-class technology to individuals looking to start or further develop their career in the nuclear industry," said nuclear engineer Dame Sue Ion. "It is an exciting time for the industry, and it is encouraging to see investments by government, industry and academia into facilities like the NCFN. The nuclear sector is really taking an active role in training the workforce of tomorrow."
College facilities include virtual reality rooms to provide students with experience of working in a nuclear environment, an engineering workshop equipped with the latest technology and simulated restricted areas to give a detailed view of the work involved at power stations.
"Sellafield's mission is changing as we transition into a fully-fledged environmental restoration project," said NCFN board chairman Colin Reed. "This will require re-training and reskilling of our staff and a new pipeline of talented individuals with higher-level skills across a range of disciplines."
Subjects include robotics, systems and mechanical engineering. The college will work with its industry partners and the Universities of Cumbria and Bristol to train 3,500 people by 2020.