Stage 1 – Application Form
The first stage of the application process is to complete the application form and upload your CV for the desired role you want to apply for.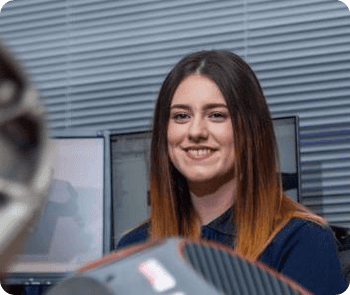 Please note: in order to apply for our opportunities, you must be eligible for UK Security Clearance. Normally this is to the level of Security Check (typically known as "SC") for our business which includes having a minimum of 5 years' permanent residency in the UK.
Stage 2 – On-Demand Video & Game-based Assessments
If you pass the Eligibility Questionnaire you will automatically be sent an invitation to complete the on-demand video interview and game-based assessments. Given the limited roles available and the large numbers of applications we are receiving, we strongly recommend that you complete the following two activities as soon as you receive confirmation of your eligibility.
On Demand Video Interview – You will be asked several competency-based questions, providing you with the opportunity to record a video of yourself answering each one. Some practice questions will get you comfortable with the process and the HireVue platform. Once you have completed the practice questions, you will begin the interview.
Game-based Assessments – Once you have completed the Video interview, you will complete the game-based assessments, featuring two timed games that you will be scored on.
After completing both sections, you will receive an email thanking you and noting that you will hear from Leonardo soon.
Stage 3 – Interview & Presentations
If you are successful after the On-demand and Game-based Assessments, you will be contacted to arrange a live interview. During the live interview, you will be asked to complete a presentation which is relevant to the role.
Below is what you will see during the interview process, along with instructions on how to share your screen if you have a PowerPoint that you want to share as part of your presentation.
You will be presented with three options for sharing your screen:
Your entire screen
Application Window
NW.js Tab.
Please click the Application window option and select the correct window to display your presentation.
Stage 4 – Offer
After the interview and presentation, we will provide all candidates with feedback. If you are successful in your application, the Leonardo recruitment team will subsequently contact you to formally offer you the role.
Please note that our early careers roles attract a high volume of applicants who are screened on a first come first serve basis. As a result, applications will be closed when each role is filled.