Job description
Placements in Manufacturing Operations are split across two teams, Process Development or Continuous Improvement.
Process Development: You'll be working on large scale Capital Expenditure projects, such as a £4.5 million production line installation project.
Continuous Improvement: You'll be working on a continuously improving project and the daily analysis of trends. This could involve trial work, for example.
Whichever role you are placed into, you'll be involved in plant optimisation, plant design and maintenance improvements to constantly be optimising the yield & efficiency of JDE's products.
You will:
Get the opportunity to make changes, present ideas and will see the full lifecycle of your project.
Previous placement students have commented on the sense of personal achievement they got from seeing their ideas implemented in a cutting-edge manufacturing environment and you will get to deliver real benefit to the business.
Travel: JDE provide awesome opportunities to travel. Last year around half the placement students travelled abroad.
Fantastic perks: 25 days holiday, free hot beverages (not just coffee!) and even Barista training!
Student Charity Committee: Every Friday all the placement students get together for a fun charity meeting. Last year their charity work raised over £18,000 in total.
Culture: At JDE they have a friendly, hands-on environment where everyone is encouraged to contribute and all opinions are valued. There is also a strong mentoring programme and you will be periodically reporting to senior business stakeholders and interacting with other placement students.
Corporate Social Responsibility: From sourcing ingredients responsibly with internationally recognised standards, to partnering directly with suppliers to improve working conditions and protect natural resources, and aiming to make all manufacturing sites landfill free by 2020, at JDE they are driven by their passion for coffee & tea, care for people and respect for the environment.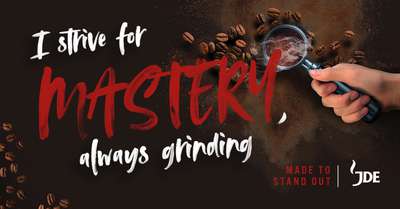 Job requirements
For these roles we're looking for applications from Chemical Engineering students
We are looking bright and enthusiastic students who can work well in a team and are willing to get stuck in
You must be an undergraduate looking for a 12-month Year in Industry placement from July 2020 to July 2021.
1e127ede32d8f816eacfb0aed73cee11