At CGI we are proud of being a Responsible business and are committed to a more inclusive and sustainable world.
We believe that business has an obligation to act responsibly, a belief which is realised across our organisation. Responsible Business is present in our operating practices, the innovative solutions we provide to clients, the partnerships we hold with third parties and the roles we play in the communities in which we live and work.
Our commitment to mitigating the climate crisis
We are committed to protecting the environment through mindful stewardship and responsible operating practices, as well as delivering a robust set of environmental and energy solutions for our clients.
Globally, CGI has committed to achieving net zero carbon emissions by 2030 with respect to carbon emissions under its direct and indirect control. The 2030 target date is 20 years earlier than the target date set by the United Nation's Paris Agreement on Climate Change.
As part of our global commitment to be net zero by 2030, CGI in the UK has also committed to set science-based emissions reduction targets through the Science Based Targets initiative aligned with climate science and is a signatory of the Race to Zero.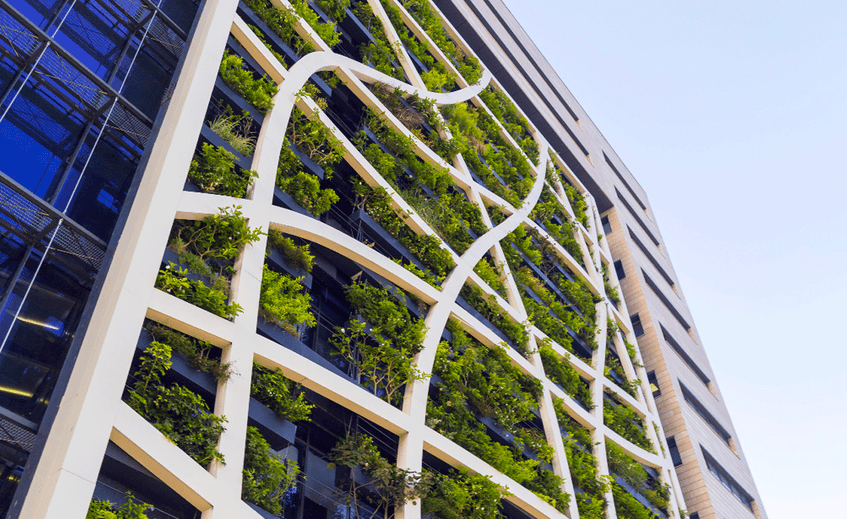 Ensuring the sustainability of our operations
We are installing solar photovoltaic panelling at our Bridgend offices
We have invested in infrastructure to reduce energy consumption, including the replacement of heating and cooling plants with new energy efficient units as well as LED lighting
Our new Smart Building Internet of Things (IoT) solution being trialled in Leatherhead enables active monitoring of the building environment to understand CO2, humidity, energy usage, temperature, and occupancy
We have recently installed 30 electric car charging points across our offices to support our members to make low-carbon travel choices, with each unit charging up to 4 electric vehicles
Our offices have been ISO 14001 certified since 2006
As a socially responsible organisation we work with our suppliers to ensure they meet high standards regarding human rights, the environment and employment issues.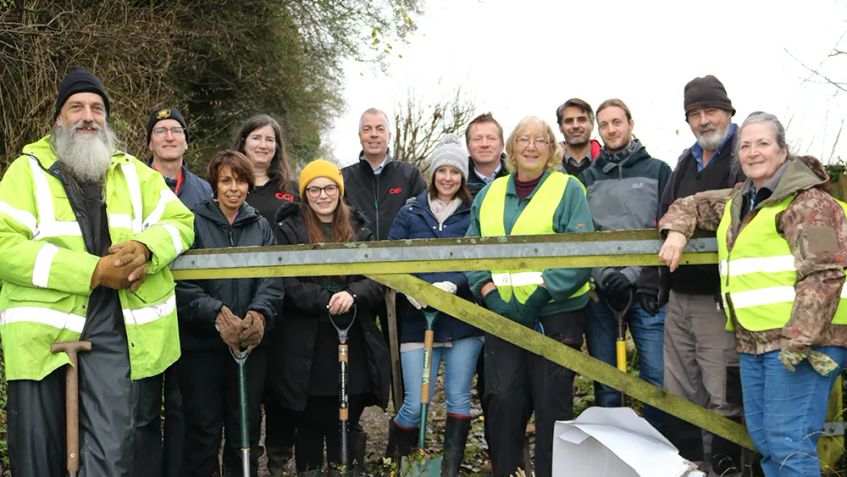 No Planet B – Our member engagement programme
We recognise the importance of the climate crisis and the role businesses must play. Aligned to our carbon reduction roadmap, our "No Planet B" initiative engages our staff members on our journey to reduce our environmental impact and to facilitate their contribution towards meeting our environmental objectives.
A few of the ways, our No Planet B ambassadors have helped CGI to reduce our environmental impact here in the UK include:
Eliminating the use of single use plastics from our kitchen office environments
Implementing cycling ambassadors in all UK offices to promote our cycling initiatives
Putting staff member engagement at the top of the agenda, organising and promoting environmental competitions, webinars, articles and events.
Encouraging recycling, reusing and reducing through waste management initiatives
Implementing Office Environmental Ambassadors