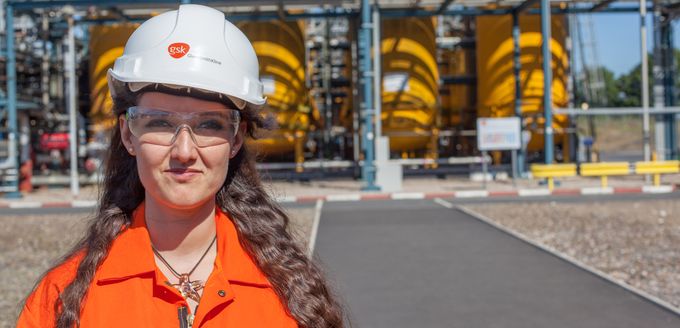 What do you want?
The chance to help millions of people do more, feel better and live longer? The opportunity to launch a graduate career in a responsive, innovative, global business? An undergraduate placement that will give you the practical experience to complement your studies? A company that's genuinely committed to your personal and professional growth? Whatever you want, GSK has the answers.
Why GSK?
As one of the world's leading healthcare companies with operations in over 115 countries, GSK discovers, develops, manufactures and distributes lifesaving prescription medicines, vaccines and popular consumer products such as Sensodyne, Aquafresh and Panadol. Every year we screen millions of compounds and make billions of packs of medicines and consumer healthcare products. The size and scope of our organisation allows our people to answer some of the worlds biggest questions – questions about future healthcare needs and questions about building a responsive, transparent business to meet them.
We are committed to widening access to our products, so more people can benefit, no matter where they live in the world or what they can afford to pay.
What's in it for me?
We are deeply committed to personal and professional development – offering a range of ongoing and tailored learning opportunities. We give our people the trust and respect to be themselves, and the chance to develop their careers across an incredibly diverse collection of businesses and geographies. You'll flourish in an environment where personal growth plays a vital part in the changing face of the business. But most of all, you'll enjoy the sense of purpose that comes from leading change in an industry that touches millions every day.
What next?
View our roles on Gradcracker to find out more about our up-to-date programmes and placements.
We are a member of the Gradcracker Five-Year Club
We have been a Gradcracker advertiser for at least five years. We recruit regularly and should still be doing so whenever it is time for you to apply for placements or graduate positions - make sure that you Follow us to be alerted to any of our new opportunities.
Follow
Following