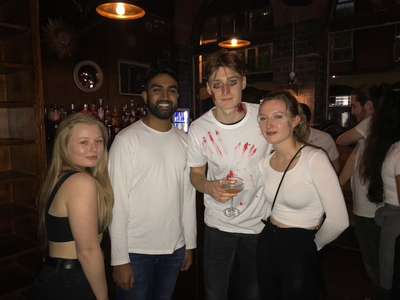 Barmageddon
On our yearly Halloween socials, the committee suffers the misfortune of being infected with a virus that turns them into zombies!
Throughout the bar crawl, you must obey the rules or risk becoming a zombie yourself.
Make it through alive and you join an elite group of survivors – good luck!