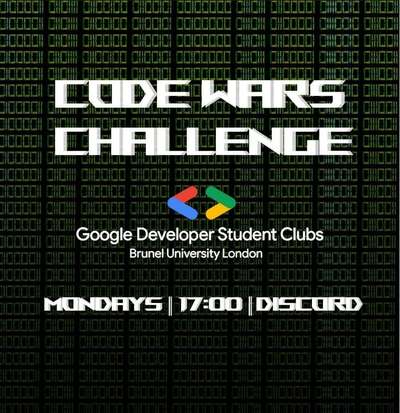 Codewars
Compete against other students to test your knowledge and skills. This event takes place every Monday on the HackerRank platform!
You will be competing on a leaderboard, and every week you will gain points based on who finishes all the problems first (+40 points), second (+30 points), third (+20 points) etc. (You also get +10 points for participation) The top 3 winners on the leaderboard at the end of each academic term, will win a GDSC Brunel T-Shirt/Tote Bag filled with goodies!
Feel free to use any language that is available on HackerRank.