Changing the way the world moves
What part will you play?
As the world of digitalisation and electrification is changing the automotive industry, this means that production, IT and the Internet are becoming more and more intertwined. Entire business processes are now digitalised and the vehicles we are manufacturing are increasingly connected and electronically controlled.
At Jaguar Land Rover, we have an academy of lifelong learning to address the needs of an ever-evolving world. Today's curious young minds are tomorrow's engineers, designers, business leaders and innovators. Our vehicles are world-class but it's our people who are at the heart of everything we do, and what set us apart. We need to tackle the challenges of tomorrow, today. That means finding the right people whose skills and expertise expand across different areas.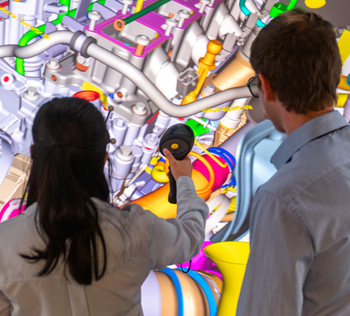 With an unrivalled reputation for innovation and engineering excellence, technology enhances every element of our vehicles – whether it's how they're built, how they perform or the intricate advancements that make every Jaguar and Land Rover model so unique.
So, wherever you join us, you'll find yourself working at the cutting-edge – utilising the very latest technological revolutions in some of the most advanced facilities in the industry. Your innovation and creativity will be challenged every day, as you bring our vehicles to life and develop a rigorous and commercially focused approach to your work.
And with opportunities to gain professional qualifications and comprehensive in-house training, you'll quickly realise our graduate programmes have been designed to be just as inspiring as the vehicles you'll help produce.
As you'd expect from one of the world's most revered organisations, an outstanding range of rewards and benefits await those who have the vision and drive to continue our global success – including a competitive starting salary, joining bonus, pension scheme and discounted car purchase scheme. All this and more makes Jaguar Land Rover an excellent place to start your journey and put your excellence in motion.
Click here to view our graduate brochure.