About JLR:
Imagine a career shaped by passion. Achievements driven by innovation. And growth without limitation. Now imagine an environment that allows you the freedom, opportunity and flexibility to achieve your ambitions and create a better future.
We're evolving the world of modern luxury. Creating vehicles that are era-defining across distinct brands with profound cultural influence worldwide. Range Rover. Discovery. Defender. Jaguar. We're embracing our modernist design philosophy and delivering a more sustainable planet.
To do this takes diverse skills and a collective purpose. It takes desire and curiosity. It takes you.
Your journey starts here.
Early Careers at JLR:
Our early careers programmes have been crafted to nurture talented people to drive the future of modern luxury vehicles. Find the path best suited to your needs; exceptional awaits.

Apprenticeship Programmes
Sharing our passion for learning and doing what has never been done, you will get to work on projects that are fundamental to our global success. You will develop industry experience at the same time as formal qualifications with your time will be split between the workplace and the education provider aligned to the apprenticeship.
You will develop the knowledge, skills and behaviours aligned to your Apprenticeships standard. At JLR, we follow the standards of the Institute for Apprenticeships & Technical Education.
The qualifications undertaken by an Apprentice are fully funded by JLR. In addition, Apprentices will receive a competitive salary and benefit from the combined benefits of being an employee of JLR (pension scheme, employee discounts, wellbeing initiatives) and a student (NUS Student discount, travel discounts etc).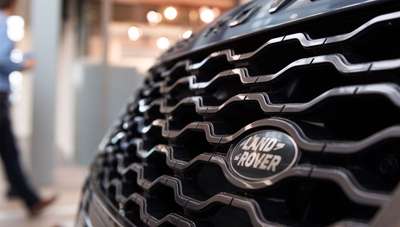 Undergraduate Programmes
Our undergraduate placements will intensify your curiosity and creativity over a period of 12 months. The reality of the projects you will be immersed in will surprise and inspire you. This is real-world experience that will prepare you for a rapidly changing world.
Show us your passion and performance, and we may give you the opportunity to progress onto our graduate programme. If Design is your area of interest, these placements may be shorter due to business demand.
Expect the unexpected. Our undergraduate placements will intensify your curiosity, develop your skills and give you vital real-world experience. Experience that accelerates your future career. Will you be part of our modern luxury vision?
Graduate Programmes
Technical know-how and real-world skills. Join a community of Graduates. Learn from industry experts. Network and build relationships across the entire business. Watch your career grow.
Our graduate opportunities offer the perfect blend of personal and professional development. Your function will support you in gaining the knowledge and expertise to perform effectively in your business area and role. Your learning curriculum will give you an insight into our business, enhance critical skills and inspire your creativity, leadership and strategic thinking. Peers, mentors and other support networks are there for you every step of the way, enabling you to achieve your aspirations and be prepared for your career after the scheme ends.
Become a rounded, experienced professional with JLR. Take on responsibility for crucial business projects and make an impact at work and beyond. From the start, we'll provide you with support specifically tailored to your role. Our dedicated graduate development team and champions will work with you to make sure every learning experience is right for you – giving you the skills you need and the experiences you desire.
DIVERSITY & INCLUSION
At JLR we are passionate about our people. We are committed to fostering a diverse, inclusive, and unified culture that is representative of our customers and the society in which we live; a culture where every one of our employees can bring their authentic self to work and feel empowered to reach their full potential.
We aim to:
Foster a culture of belonging, inclusion, and respect for all - We will have a culture where all our people feel they belong
Drive progressive policies, benefits, and support - We will win the war on talent; by attracting, developing, and retaining the best talent
Engage employees to help deliver the plan - We will harness the power of an engaged workforce, collaborating to accelerate our progress on the D&I Agenda
We proudly support the growing number of active diversity and inclusion employee-led networks with more than 3,100 members across them. These networks are run by colleagues for colleagues and offer a platform for people with a passion for diversity and inclusion to share their ideas and experiences, influence leadership and network with each other.
Through allyship, we aim to encourage continuous education and positive conversations to address knowledge gaps, ignorance and unconscious bias and foster an inclusive community.
We are a member of the Gradcracker Five-Year Club
We have been a Gradcracker advertiser for at least five years. We recruit regularly and should still be doing so whenever it is time for you to apply for placements or graduate positions - make sure that you Follow us to be alerted to any of our new opportunities.