SYSTRA has an unwavering commitment to safety, ethics and corporate social responsibility across our operations.
Safety and ethics are at the heart of how SYSTRA operates. As we expand internationally and adopt more complex organisational structures that transcend geographic borders, our commitment to safety and ethics is all the more important.
As a business and employer, we are also strongly committed to corporate social responsibility.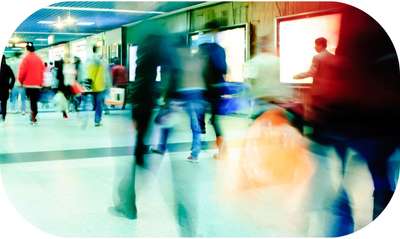 HEALTH AND SAFETY
The health, safety and welfare of employees, clients, business partners, members of the public and others is of prime importance to the SYSTRA Ltd Board.
SYSTRA Ltd are committed to:
Pursuing the goal of eliminating the risks and hazards to people associated with the business;
Maximising safety performance;
Maximising safety culture;
Playing a proactive role in promoting best practice;
Ensuring a clear line management structure for Occupational Health and Safety (OH&S) responsibilities;
Managing OH&S matters as per other critical business activity; and
Promoting a culture in which all employees share this commitment, safety is everyones responsibility.
In this way SYSTRA Ltd aims to have an OH&S performance to be proud of and to earn the confidence of colleagues, clients and contractors. We have Senior Leaders trained in safety leadership and actively seek the views of our employees, to help maximise our safety performance.
We constantly re-evaluate, reappraise and refine our policies and procedures as part of our unwavering commitment to safety. Our Board owns and directs our safety action plan and behavioural based safety programme, with support and advice from our Health and Safety Professional.
SYSTRA limited is certified to ISO 45001 which ensures regular monitoring and conformity to international standards in this area.
---
SUSTAINABILITY
Sustainability is one of the most important ways we look at our business. We want to create sustainable value for all our stakeholders. It is about being responsible for our business impacts and taking opportunities to deliver lasting positive outcomes.
Our journey is to embed these practices into our business approach – we will make decisions that confidently weigh environmental, social, economic and governance impacts so we can continue to grow responsibly. We will earn trust by being transparent and accountable to all our stakeholders about the value we create and the impact we have.
Our framework outlines our commitments and actions that will enable us to create sustainable value for our stakeholders.
Our missions is to make a positive difference through the solutions we deliver and how we operate as a business.
Our Commitments:
We are taking effective climate action to become a verified carbon-net zero business by 2035. We reduced our emissions by 37% between last reporting years (operational footprint) and are part of the UN Race to Zero.
We have a clear social purpose which applies to caring our own people and the communities around is. We are making significant charitable and volunteering investments every year to benefit society.
We are measuring our Mission progress in a robust and transparent way to earn stakeholder trust. We report on our carbon emissions publicly and will making more of our sustainability performance visible.
Our Principles:
We are going to celebrate all of our journey to sustainability not just the end.
We will prove our consistency through our work, results and clear reporting.
All of our people especially our graduates share a key role in our Mission delivery.