About Us
Electric trucks, for sustainable cities, with people at the heart of everything we do.
Our full-electric trucks are built to stop polluting fumes from infusing our lungs, cities and causing air pollution. We care about cities, and want to accelerate the industry to change as fast as possible. Because we believe change is needed now, and it is possible to take action today.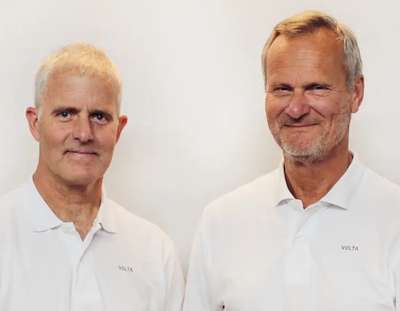 The People Driving Change
People are at the heart of everything we do.
Our team is built of people who are passionate about driving change in order to make the world a better place for others.
We can see critical problems our cities face, such as the effects of climate change and air pollution, but rather than shying away from these issues, the people at Volta Trucks see this as an opportunity for us to build a solution.
Our Journey
A purpose driven organisation
Founded in 2017 by Carl-Magnus Norden and Kjell Waloen, Volta Trucks aims to accelerate the transition to fully electric trucks, reducing the effects of climate change and helping to make our cities safer, healthier and more sustainable for everyone.
"My true goal is to inspire the rest of the sector to join us in the fight against climate change."

Carl-Magnus Norden
Founder, Volta Trucks
Where it began
Safety was (and remains) the driving force. Stopping unnecessary deaths caused by commercial vehicles became Carl-Magnus' passion.
In the cities, it's not global warming that causes fatalities, today it is the effect of the fumes and particulates that cause serious damage to our health. Electrification stops these fumes from infusing our lungs, our cities and from causing air pollution.
The journey stepped up a gear as Carl-Magnus immersed himself in the sector, gaining invaluable insight into the market – understanding the problems existed and what solutions could be offered in a new vehicle's designs. Carl-Magnus saw an opportunity that could help to both limit climate change and to make a positive impact in our cities.
And Volta Trucks was born.