Your place to thrive
Graduates and career changers, take a look at what our graduate programmes could offer you ⬇️
We're a skilled, diverse, collaborative community of over 90,000 people, creating some of the world's most advanced, technology-led defence, aerospace, marine, land, and security solutions. We value the creativity and innovation of a diverse and inclusive team, and trust and empower our people to thrive, no matter their background or experience.
Join us and you'll enjoy first-class training, coaching and support. We'll look to you for new ideas and new ways of working. You'll make a real contribution to vital, global work that secures all our futures.
Rewards and Benefits
Experience & qualifications - get hands-on experiences working on real-life projects, with real responsibilities. On many of the programmes we'll also fully fund professional qualifications.
Training & mentoring - through dedicated buddy schemes, mentoring, one-to-one coaching or skills training and personal development, meaning you'll be certain to develop here.
Social & networking - connect with other graduates in different locations and lots of people across our diverse community at events and forums.
Market-leading benefits - you'll get a competitive salary and lots of other benefits like product and service discounts and generous time off.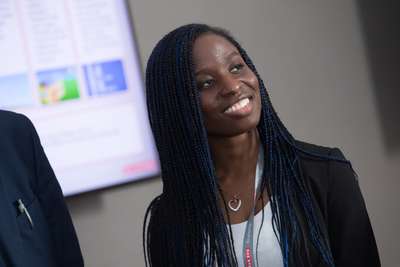 Diversity and inclusion
We want everyone here to feel valued and empowered to thrive. Who you are should never define what you can do.
We believe when you bring together different people and different perspectives it inspires creativity and drives innovation. It helps us fulfil our purpose and it's integral to our culture. Everyone is heard and respected here.
Our team come from all sorts of backgrounds, working side by side as one team, doing vital work that protects those that protect us all, moves us forward, and secures a safer future.