Building an inclusive culture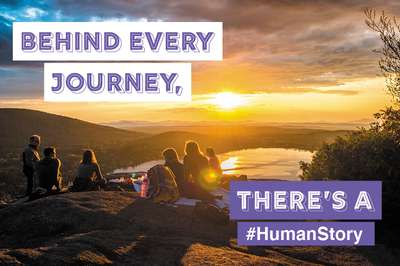 A huge part of what we do is about bringing different people and different communities together. In fact, it's no exaggeration to say that our work affects how everyone in England lives their lives in one way or another. That's one of the reasons why having a team that's truly representative of our whole country matters to us. Our roads are there for people from all walks of life, so it makes sense that they should be looked after by people from all walks of life.
As well as that, we recognise that we're more creative and effective as an organisation when diverse voices are encouraged, heard and celebrated – when everyone can be themselves and reach their full potential.
Diversity & inclusion initiatives:
To support our inclusive culture, we have a number of employee networks and support initiatives in place.
BAME Employee Network

This network celebrates diversity and offers support and guidance to BAME colleagues, along with anyone who wants to build their understanding and awareness.

LGBT+ Employee Network

From PRIDE celebrations to our annual LGBT+ awareness month, this a place for LGBT+ colleagues and allies, and it has been nominated for an Outstanding Diversity Network award.

Mental Health

We encourage our people to talk about their wellbeing, and to share their stories and experiences. We have an Employee Assistance Programme which offers confidential 24/7 support and counselling, and an internal network of mental health first aiders spread across our offices.

Disability Confident

We're signed up to the Disability Confident scheme which supports employers in making the most of the talents people with disabilities bring to the workplace.

Returners Programme

This programme is for people who've taken a career break for two years or more, and who are looking to restart their career. In July 2019, the programme received the Employers Network for Equality and Inclusion (ENEI) Returnships Award.

Armed Forces programme

This programme provides a supportive route into a civilian career for those who have protected our country. Nine colleagues joined us through the programme in 2019-20.