Why Hoare Lea?
We are an award-winning engineering consultancy with a creative team of engineers, designers, and technical specialists. We provide innovative solutions to complex engineering and design challenges for buildings.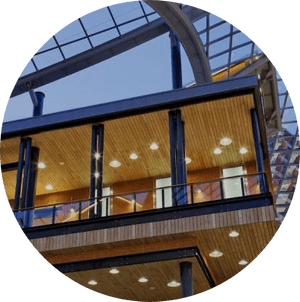 At Hoare Lea you feel part of a family. We ensure you receive the best training and development in the industry, in order to set you up for a bright future.
Joining our firm is the chance to play your part in the future of engineering design. Our projects span scales, styles, and geographies. We're committed to sustainable design, innovation, and collaboration with forward-thinking clients. Straight away you'll experience working on live projects.
What are we looking for?
Our culture and values are what make Hoare Lea such a great place to work, so see whether they match with how you approach things. We are looking for friendly, ambitious and confident people, with a flexible and resilient attitude.
These days, engineering is a lot more than pipes and wires; we look at the building as a whole and are involved in every stage, from initial client discussions right through to construction and even the building's ongoing performance.
Our commitment to you
You'll make a difference from day one.
You'll get the best training in the industry.
You'll work on the most exciting, progressive projects.
Award winning training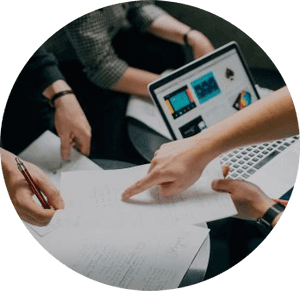 Our IPD (Initial Professional Development) Scheme provides mentoring, support, guidance and training to set you off on the right path – one where you are thinking about how you can continually grow and develop.
Whether you join as a trainee, apprentice, technician or graduate, the scheme will guide you as you build the knowledge, skills and experience you need to practice as respected professionals in your field. For those working towards Professional Registration, the IPD Scheme will guide you to know when you are ready to apply and provide you with a portfolio of evidence to support your application.
As leaders in our field, we know that our continued success is because of our people. We recognise and celebrate this with our annual 'Us at our best' awards, which has a category, especially for our 'Rising Stars'.
Our IPD Scheme won the IET long-running scheme award, recognising 25 years of continuous quality so if you want to excel in our industry, you'll get the best level of support working for us.
Personalised benefits
To reward your hard work and commitment, we offer a competitive salary, as well as both 'core' and flexible benefits. These include:
Hybrid working policy
9-day fortnight
Active support towards further professional accreditation
25 days' annual leave, increasing to 30 with length of service
Holiday buy and sell scheme
Private medical scheme
Contributory pension scheme
Additional benefits of your choice
Graduate application process
We've made applying for a graduate position with us as simple as possible:
An online application with a CV, cover letter, and three questions
A telephone interview with our recruitment team based on competency questions
Final interview
Offer of employment!