We believe that being a great place to work means giving you the capability to drive your career. So we work hard to make sure our people have access to the tools and opportunities they need to build their skills for their next role, not just for their current one.
Our size and diversity means there's plenty of chance to explore possible career routes through informal job-shadowing or formal secondments. But there's a lot a more to career development at NatWest Group than that.
Here's a selection of some of the ways we'll help you get to where you want to go.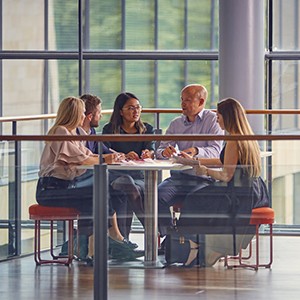 Career development days
When you're concentrating on what you need to deliver, it can be difficult to make the time to concentrate on where you want to be tomorrow. Our career development days give everyone a chance to pause, look at the opportunities to take their careers forward, and develop the skills they need to do it.
Seminars with senior leaders provide a wealth of advice and the chance to learn from others' career journeys, while our specialist in-house recruiters offer expert advice on topics like CV writing and interview technique. Whether you're based in one of our main locations and attending in person, or whether you're attending virtually or listening to recordings after the event from a branch, career development days let you take stock and focus on your next steps.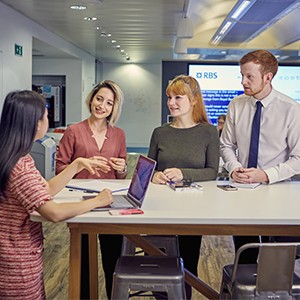 Mentoring
Available to everyone and offering as much flexibility as you could hope for, mentoring can provide an incredibly valuable boost to your career. It's a great way to tap into your colleagues' skills, knowledge and experiences to help take you where you want to go.
While every mentor and mentee relationship is different, we provide centralised knowledge, tools and approaches which are flexible enough to help everyone understand what they want to achieve, and put in place a structure which will help them get there.