"Diversity, social mobility and inclusion are an essential part of who we are. At the heart of our business remains our desire to launch the careers of people from many different backgrounds, helping them to develop their skills before starting work with our clients."

Rod Flavell, FDM Group CEO
At FDM we have 80+ nationalities working together as a team (based on the FDM UK consultant intake 2020 of those who chose to disclose this information) and: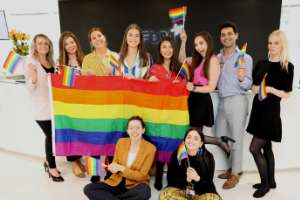 90% attended a state school
44% were the first in their family to attend university
5% identify with having a disability
6% identify as LGBTQIA+
31% of FDM's global workforce is female
-2.1% median gender pay gap (UK average of 17.3% in 2019)
We have designed our recruitment process to be inclusive and eliminate bias:
Everyone who interviews applicants for our careers programme has undergone unconscious bias training.
We use strengths-based questions from the first telephone interview through to assessment day, which ensures we are assessing applicants based on their motivations and goals.
Diversity and Inclusion - FDM Group