How It Works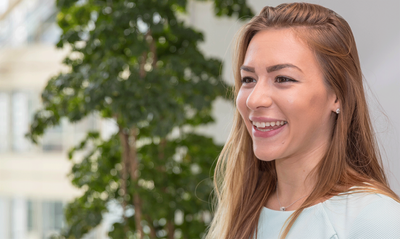 FDM's Careers Programme bridges the gap between academia and the commercial world for graduates like you.
Apply to the FDM Graduate Careers Programme
Train in IT and business specialties in one of our award-winning academies
Work on-site with prestigious industry-leading clients, gaining hands-on commercial experience
Excel as you set yourself on a meaningful career path – the sky's the limit!
Why FDM
We equip you with:
IT and business training from industry experts
2+ years of hands-on commercial experience
A foot in the door with one or more of our prestigious clients
Exposure to dynamic working environments
Ongoing career support and professional development.
Supporting Your Progression
FDM has a number of programmes in place to continuously support and engage with our people.
Consultant Peer Support (CPS) Programme

The CPS Programme ensures that when a new consultant is placed onsite, they are connected with a more senior FDM consultant already working with that client to help ease their transition. These CPS ambassadors provide the guidance needed to help new consultants get settled, connect with fellow FDMers in the area and prepare for their new roles onsite.

Mentoring Programme

The Mentoring Programme brings together individuals at all levels of their career journey, from management to new starters. It provides you with the opportunity to build relationships and network within FDM's wider community by linking our consultants, alumni, trainees, internal staff and clients together.

Employee Assistance and Mental Health First Aid

We provide a 24-hour confidential employee assistance helpline. The service provides guidance in many aspects of life including financial, relationship, addictions and mental health. FDM's Wellbeing initiative also includes access to over 30 mental health first aiders throughout our UK centres.

Alumni Network

FDM has launched the careers of thousands of people who make up our alumni network of talented individuals. We regularly interact and engage with our alumni community, giving past and present FDMers a network from which to build relationships, learn from others and explore opportunities with people who have had similar career experiences.