We're Virgin Media O2
Since we joined forces, we've been reimagining connectivity to upgrade the UK. We're a beacon of innovation, brimming with new ideas and dedicated people. Lighting up life for millions of homes, businesses, and communities. Striving to give our customers unconditional connectivity. We're here to challenge the market – to win, not compete.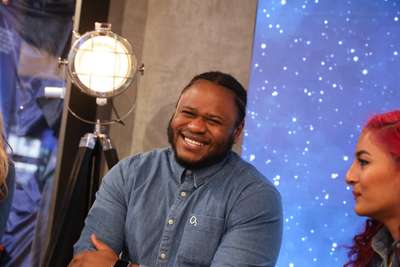 We're well-connected. Virgin Media and O2 have joined forces to become Virgin Media O2. Our ambition is to upgrade the UK through lightning-fast broadband and a fantastic 5G mobile network. We employ around 18,000 people who are committed to going the extra mile for our customers and stepping up for the communities we serve.
We're excited about our future. Right now, we're growing every part of our business to connect even more customers to the things and people they care about. We're also continuing to expand our network, delivering the UK's fastest available broadband speed to more customers than ever before.
We're excited about your future too. Our schemes are designed to give graduates and interns (that's you) the knowledge, skills, experience and exposure they need to make it big at Virgin Media O2 and beyond. There are lots of amazing opportunities on offer. From technology and innovation to finance or sales. Whichever you choose, you'll learn how to lead with purpose, live our values, and help build connections that really matter.
We're 100% committed to having a workforce that represents every part of our society. So we're keen to hear from candidates of all background and circumstances. When you join us, we'll give you what you need to explore new experiences and big opportunities. We'll help you unleash your full potential. And we'll empower you to make your time with us your own.
We are a member of the Gradcracker Five-Year Club
We have been a Gradcracker advertiser for at least five years. We recruit regularly and should still be doing so whenever it is time for you to apply for placements or graduate positions - make sure that you Follow us to be alerted to any of our new opportunities.