We're about building people's dreams. If you're looking for a career that makes a real difference, come on in.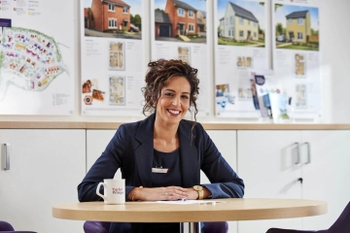 We operate from 24 regional offices across England, Scotland and Wales and our central services are based at our Head Office in High Wycombe. Whether you're looking for an on-site role or an office-based job, we'll make sure you receive first-class training and development, whichever discipline you choose.
Learn as you earn
We don't just want to attract new talent; we want to keep hold of the great colleagues we already have. That's why, when you join us, we make sure you get the training and development you need to help you further your career.
As well as face-to-face training we're big fans of technology, using it to reach everyone, in every region, at every level.
Try something new
Training doesn't just have to be about doing your particular job better; it can be about learning things you're interested in to develop your career. And we have loads of great content, people and programmes to help you do that.
For example, for our future leaders, we can offer line management and leadership programmes. We also run Academies to create experts in Production, Sales and Customer Service, and provide a wide variety of traditional and self-directed learning to develop skills, knowledge and practical experience.
Create your own path
We like to think of your development as a journey. Where that journey will take you is up to you. We'll equip you with an excellent induction then offer you opportunities to develop your soft skills and role-specific knowledge. You can develop your line management experience, become a technical expert in your field, develop into a senior leader or deliver our strategy. The options are there. Take your pick.