At Perenco we believe that graduates are the future of our organisation, as we move into the next generation of energy production and recovery. The focus of the Graduate Programme is personal development, professional growth and career progression. We are looking for our leaders of tomorrow. As the future of Perenco, your success is our success!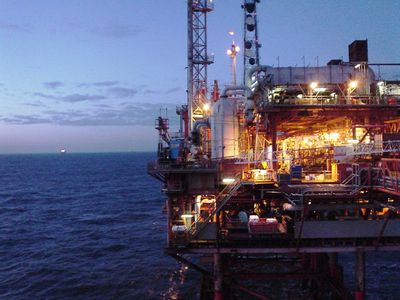 Perenco is one of the largest independent operators in the world and one of the largest operators in the Southern North Sea. The graduate programme provides a real opportunity for new graduates to gain a breadth of experience in the industry, with the potential for international assignment a real possibility.
Programme Structure:
The programme is based around a number of 'core' principles:
Exposure – To stretch you, but in doing so provide support, development opportunities and reward!
Flexibility – Part of our culture and a significant requirement of all who work for us.
Responsibility – For your career, your growth and your own development. In everything we do, we are responsible.
Challenge, Innovation & Adaptation – 'Business as usual' is not an option for us, as we work to produce and develop marginal and mature fields all over the world.
Drive – You'll need to be self-motivated in order to obtain the most from this programme and in-turn, a career at Perenco.
As part of the graduate programme you will receive a personal development plan, outlining both on and off the job development and training. You will undertake a number of placements across the organisation, from Projects to Operations Support, across Wytch Farm (Dorset), Dimlington (Humberside), Bacton and Norwich (Norfolk). For those that excel, international assignments are a real possibility!
You will also be assigned a mentor to support you throughout the programme, as well as regular visits from Human Resources to monitor your progress and development.
The duration of this programme is 3 years, consisting of 3 one-year placements in various areas of our business, with the potential for international assignment in year 3 or beyond.
What we look for
A taste for adventure, dedication to your chosen profession, a clear sense of responsibility and a focus on a shared goal. These are the common values of us all at Perenco. If you share these values, then we'd like to hear from you!
To succeed, you will have exceptional communication skills, team-working skills, drive and flexibility, with a passion for working within the oil & gas industry. You'll need to be committed and willing to relocate (within the UK) throughout the programme and open to international assignment beyond. This will be underpinned by strong academic performance, in whatever your chosen discipline.
In exchange we will give you the experience, training and development newly-qualified graduates need to accelerate their career and develop their full potential in a dynamic and ambitious company.
To apply, you will have graduated in the last 12 months (or be on-course to graduate this year) and be on-target for a minimum 2:1 (or higher) in Chemical, Process or Petroleum Engineering.
We've signed the Gradcracker feedback pledge.
(This means that we will supply feedback if requested after an interview.)
1e127ede32d8f816eacfb0aed73cee11