How can I prepare?
Successful candidates don't stop at understanding the position for which they're interviewing. Nothing generates more excitement with hiring teams than an enthusiastic candidate who can answer the question "Why MathWorks?" by demonstrating preparation and interest in MathWorks as a whole.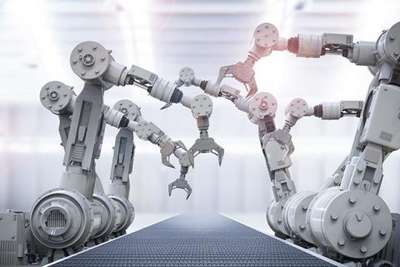 Be ready to discuss your role in a project, any challenges you faced and overcame, and how you did it. Your work may have been part of a team effort, but it's important to focus on your personal contribution (using "I" rather than "we").
How are interviews conducted at MathWorks?
The first step is a phone or virtual interview with the recruiter or the hiring manager.
If there is a strong match, you will be invited for a full interview round. Whether conducted virtually or in person, the interview day typically starts with a short "all hands" meeting where you are invited to present your background and experience to the team and discuss a project of your choosing. The goal is to familiarise the interview team with your qualifications (to avoid redundant "resume questions" during individual interviews afterward). Some interviews may be spread over multiple days for convenience.
Your MathWorks recruiter will be your guide in explaining and preparing for the interview process.
Who will I meet with?
A typical interview round involves the hiring manager, the recruiter, and a few staff members with a direct connection to the role. Sometimes additional team members join for the "all hands" presentation only.
What should I wear?
The dress code at MathWorks is business casual—professional, but not formal.
How long will the interview run?
Most interview rounds include four or five interviewers and take a good part of the day. Onsite interviews typically include a break for lunch. Virtual interview schedules will have built-in time for breaks as appropriate and may be spread over multiple days for convenience.
I'm interviewing for a technical role. How will you test my knowledge?
For technical positions, the hiring manager will often do a technical screening by phone or video conference. You may also be asked to do a live coding test in a shared online environment.
Can MathWorks conduct virtual interviews instead of in-person interviews?
We will work with each candidate to see what kind of interview process makes the most sense. Virtual interviews are the most common at this time, but for some positions we may consider in-person meetings if appropriate.
How soon will I hear from you after I apply?
Unfortunately, because of the volume of applications we receive, it is not possible to respond to each applicant personally. If the recruiter and hiring manager see a match with your qualifications, you should hear from us within a week or so to set up an initial telephone interview.
If you advance to a formal interview round, we typically provide feedback within two days.
For all candidates who are involved in phone interviews or later consideration steps, your MathWorks recruiter will be in touch with regular updates and information.
Applicants can check the status of their applications in their Careers account at any time.
Does MathWorks check professional references?
Yes. As the last step in the consideration process, we require hiring managers to check three professional references. Reference contacts may include previous managers or supervisors. New and recent graduates often use advisory professors as references. Your MathWorks recruiter will be glad to discuss appropriate reference contacts with you based on your experience level and work history.