Our biodiversity programme is committed to protecting, restoring and enhancing the different forms of living organisms on our company sites, which act as links to the wider landscape.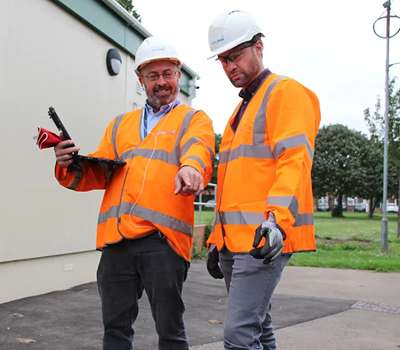 In addition to the importance of promoting the ecology and conservation of biodiversity, this also contributes towards meeting the National Environment and Rural Communities (NERC) Act objectives.
As part of our commitment to biodiversity, all our sites are subject to specific management plans, which vary in detail depending on the use of the site. These can range from basic ground maintenance and tree surveys; through to detailed ecological surveys and management plans. When works are planned for a site, a more in depth survey may be carried out so that appropriate action can be taken to avoid disturbance and, where possible, enhance species and habitats.
Below is a list of some of the surveys and monitoring that has been carried out:
Conservation management
Tree remediation work such as pollarding, coppicing or planting of new trees
Installation of bird and bat boxes
Reed bed management
Invasive species management
Japanese Knotweed removal
Himalayan Balsam removal
Quagga Mussel monitoring
Ecological surveys
Bird surveys
Butterfly surveys
Tree surveys
Reptile surveys
Water Vole surveys