An important factor in your consideration of career opportunities with any company must be that portion of your total compensation that will help you build financial independence and provide protection against the unexpected for the years ahead. Salary is only a part of a well-developed compensation programme.
As a P&G employee, you receive more than just a paycheck. Total compensation includes your pay (base salary), benefit programmes like medical insurance, life insurance, retirement plans, as well as stock purchase programmes and other forms of recognition.

Salary
We believe our salaries should stand out from the crowd and that is why we apply two principles when defining our salaries:
We pay competitively: We review our salary ranges each year through benchmarking with the finest companies that compete with P&G for market share and people and ensure our salaries are competitive.
We pay for performance: Salary increases happen steadily throughout your career and will vary based on your performance progression: Each employee has their own salary plan to correctly reward each individual contribution.
Holiday Entitlement
In addition to bank holidays, new hires benefit from:
24 days' paid holiday (UK)
23 days' paid holiday (Ireland)
Paid holiday increases with duration of continuous service.
Employee Share Ownership Plan

One of P&G's core values is Ownership. Subsequently, we do encourage stock ownership and have therefore put in place an incentivising share purchase plan.
Christmas Parcel
Employees are provided with a gift of a Christmas Parcel in December each year.
Company Shop
Company Shop, where available, will allow you to buy from a range of P&G products. The shop is open to all P&G employees.
P&G Discount Scheme
My P&G Discounts gives P&G employees unbeatable savings at hundreds of retailers. From your high street favourites to the big supermarkets and smaller retailers, you can get a discount every time either through online cashback, or reloadable saver cards.
Competitive Contributory Pension Scheme
Upon becoming a permanent P&G employee, an individual account (your retirement account/pension fund) will be set up on your behalf.
We offer a simple and flexible way of saving for your retirement, by aiming to help you secure a lifetime pension when you retire.
Employee Assistance Programme
Confidential telephone advice and/or one-to-one counselling sessions are available for employees, and their immediate family. This is provided by an independent provider on many subjects including legal, financial, personal problems, etc.
Flexible Working Arrangements
We recognise that there are occasions during a career when employees are faced with difficult conflicts in balancing responsibilities at work and outside of work. In the interest of both the Company and employee, P&G offers options such as reduced work schedule, personal leave of absence, flexible working schedule, and working from home, to enable our employees to balance these commitments.
Medical Insurance Plan
This plan offers Private Medical Insurance at advantageous rates to all permanent employees immediately upon joining P&G. Employee's spouse/partner and children can be included.
New Hire Loan
A Relief Loan scheme is available to new Employees within their first six months of joining the Company. The amount available is up to 2 months' Base Salary (UK only).
Occupational Health
An Occupational Help service aims to "promote and maintain the physical, psychological, and social well-being of all employees". Your OH team will provide a confidential service and are happy to advise on work-related health issues.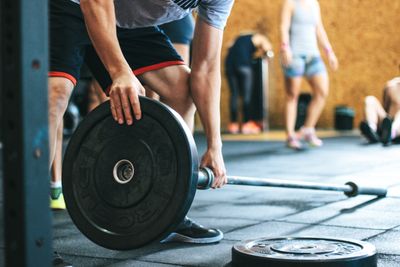 Sports & Social Club
Employees can join the company Sports and Social Club for a small annual membership fee. Various activities are organised at each location (UK only).
The 'Thinking Ahead' Seminars
These seminars consist of three courses spread across the working life of P&G employees and are designed to ensure that individuals have the information and support necessary to plan their future effectively.