We value the contribution you make to our success and want to reward you accordingly. And we also understand that everyone's lifestyle is different. That's why we've put together a comprehensive package of benefits that meets your needs.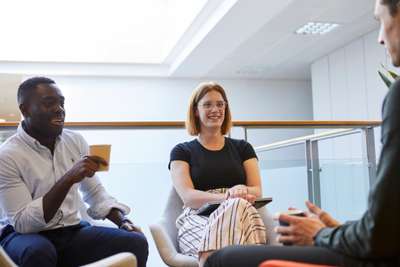 Here's what we offer:
FLEXIBLE WORKING
To empower Siemens employees to do their best, Siemens #newnormal offers 2-3 days a week mobile working.
MYCHOICE
A suite of benefits including discounted gym memberships; travel insurance; medical cover; critical illness cover and cycle2work schemes.
FINANCIAL
A competitive salary that's regularly reviewed. Depending on your role, you could qualify for bonus/commission schemes, overtime and/or shift allowances.
PERKS AT WORK
A wide range of discounted goods and services including mobile phones; utility bills; cinema tickets; and Siemens and Bosch products.
FAMILY LEAVE
21 weeks' full pay for maternity/adoption leave, two weeks' full pay for paternity leave and 10 weeks' full pay for shared parental leave.
SHARES
There are a number of affordable schemes through which you can become a Siemens shareholder.
HOLIDAYS
26 days' annual leave, which increases with service. Most of our businesses give you the option to buy and sell up to five days' holiday each year.
PENSIONS
Your optional contributions will be matched by us by up to 10%. We're proud that our Siemens Investor Plan is credited with the Pension Quality Mark Plus.
HEALTH & WELLBEING
We offer excellent health benefits and run a wide range of programmes, including training and support, health checks and an employee assistance scheme.
CORPORATE SOCIAL RESPONSIBILITY
Every employee gets two paid volunteering days every year to support a charitable cause.