We're Capital One
You might think of Capital One as a credit card provider. But although we're top of the class when it comes to financial and business acumen, we care more about the humans behind the numbers.
We use the latest tech to think better and smarter – so we can find the right kind of credit for every customer.
In other words, we really change the way people live. And luckily for us, that makes Capital One a more inspiring place to launch a career.
We're #15 in Glassdoor's 'Best Places to Work in the UK' list, too. We got this recognition by practising what we preach. We make work life informal, flexible and simple, so our people can get creative. (Our £32-40,000 starting salaries and other perks are probably factors too.)
We'll train you while you work – you'll have a buddy, a programme mentor, and you'll even get to meet the CEO. Our Learning and Development programme means you will always be moving forward with the help of a supportive network of knowledgeable and experienced managers.
From grad to great
As one of our graduates, you'll be empowered to get straight into the action. So you'll be training and working at the same time on one of the following programmes:
Strategy Analyst
Software Academy
Operations
Data Analyst
Data Science (Post-Graduate)
Risk
Finance Analyst
Brand Marketing
Design.
Each role is a permanent contract. You'll typically spend the first two years rotating around different teams – learning about each area by getting stuck in. So you'll barely have time to pick up your security pass before you're heading up big projects, and you'll be involved in decisions that affect the whole business. Right from the off.
Ultimately, you'll be helping us find creative ways to humanise finance.
Intern to upturn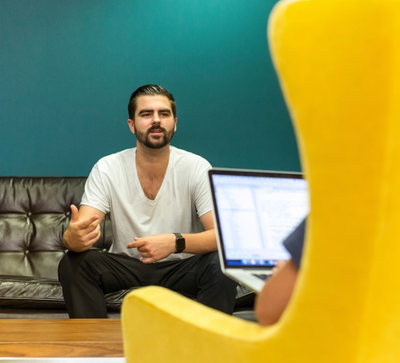 We're looking for interns too
If you're in your penultimate year at uni, an internship could help you jump the queue onto one of our graduate programmes. This year, three of our graduate streams or programmes have internship spots:
Strategy Analyst
Data Science
Software Academy (we run a Software Academy year in industry placement too)
This is your opportunity to join a 10-week masterclass. You'll be working on impactful projects that will enable you to make a genuine difference to our customers.
Our intern salaries start at £22,000 pro rata (what you'd get if you worked the full year) with a £1,000 signing on bonus.
There's plenty more to read about us take a look through our hub, which is also where you'll get the ball rolling on your application.