About Capital One
Just starting out in your career? Brilliant, we want to help you grow. That's why we invest heavily in your learning and development.
You might think of Capital One as a credit card provider. But we're a financial services company with technology at the heart of our business. We look at credit the way tech companies look at everything – thinking of better, smarter and easier ways to do things that will really change the way people live.
One of the happy consequences of making finance easier for our customers is that Capital One is an inspiring place to launch your career. Join us, and you can expect early responsibility as you take on meaningful work in collaborative teams.
We've got a great track record of hiring graduates, giving them access to projects that are both challenging and inspiring, and enabling them to reach their full potential.
Just look at our CEO, Lucy Hagues. She started as a graduate and now leads the UK business. And that's just one of many success stories.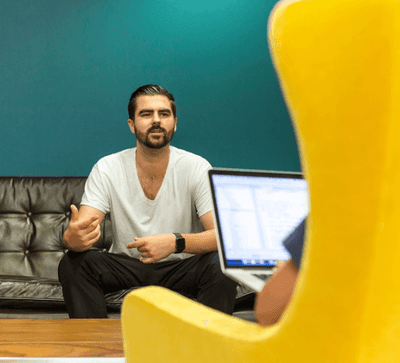 Our graduate starting salaries range between £32-40,000 and we have other perks too. We'll train you while you work – you'll have a buddy, a programme mentor, and you'll get to meet Lucy (our CEO). Our Learning and Development programme means you will always be moving forward with the help of a supportive network of knowledgeable and experienced managers. And you should know we make work life informal, flexible and simple, so our people can get creative.
We're looking for graduates.
As one of our graduates, you'll be empowered to get straight into the action. So you'll be training and working at the same time on one of our programmes.
We're looking for interns too.
If you're in your penultimate year at uni, an internship could help you jump the queue onto one of our graduate programmes. This is your opportunity to embark on a 10-week masterclass. You'll be working on impactful projects that will enable you to make a genuine difference to our customers.