BlackRock's wholly foreign-owned enterprise in Shanghai, BlackRock Investment Management (Shanghai) Co., Ltd. ("PFM WFOE"), has successfully completed the registration of its onshore investment advisory service in China with the Asset Management Association of China (AMAC).
The registration allows our PFM WFOE to provide investment advisory services to private asset management products issued by onshore securities and futures firms and their subsidiaries, as well as fund management companies and their subsidiaries in China.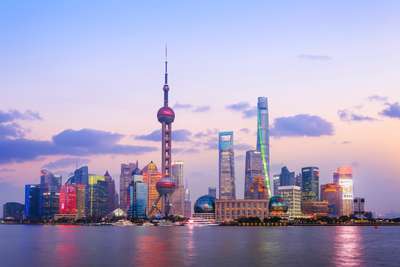 Geraldine Buckingham, BlackRock's Chair and Head of Asia Pacific, said: "We are delighted to offer onshore investment advisory service in China, which is testament to our diverse investment expertise. China represents a strategic long-term opportunity for BlackRock and we are committed to investing and operating there. We will work to provide global and local investors with the best China investment opportunities, while bringing the best global opportunities for investors in China."
Tony Tang, Head of BlackRock China, said: "We are encouraged by China's ongoing capital market reforms and the opening up of the asset management industry. This investment advisory service approval places us in an even stronger position to perform our fiduciary duty for this important investor base by drawing on our diverse investment platform, as well as our technology and portfolio construction capabilities."
BlackRock has a solid track record as a global leader in China investments via on-and-offshore investment programs. The firm's onshore China investment quotas under the Qualified Foreign Institutional Investor (QFII) and Renminbi Qualified Foreign Institutional Investor (RQFII) schemes amount to approximately US$9.26 billion (as of March 2019).
Additional access to China's capital markets includes our participation in the Stock Connect and Bond Connect programs, as well as the launch of two Qualified Domestic Limited Partnership (QDLP) products for Chinese high net worth investors. BlackRock Investment Management (Shanghai) Co., Ltd. was registered with AMAC as a Private Fund Management (PFM) company in December 2017, and was followed by the launch of its first onshore equity fund in June 2018.