Zotefoams plc is an international organisation with the global reach to satisfy the needs of our customers, wherever they are based.
Our headquarters, R&D and sheet & block foam, AZOTE® & ZOTEK®, manufacturing facilities, are based in London.
The North American market is served by our foam manufacturing facility in Kentucky, USA and a third foam manufacturing plant is currently under construction in Poland and due to come on stream in early 2021.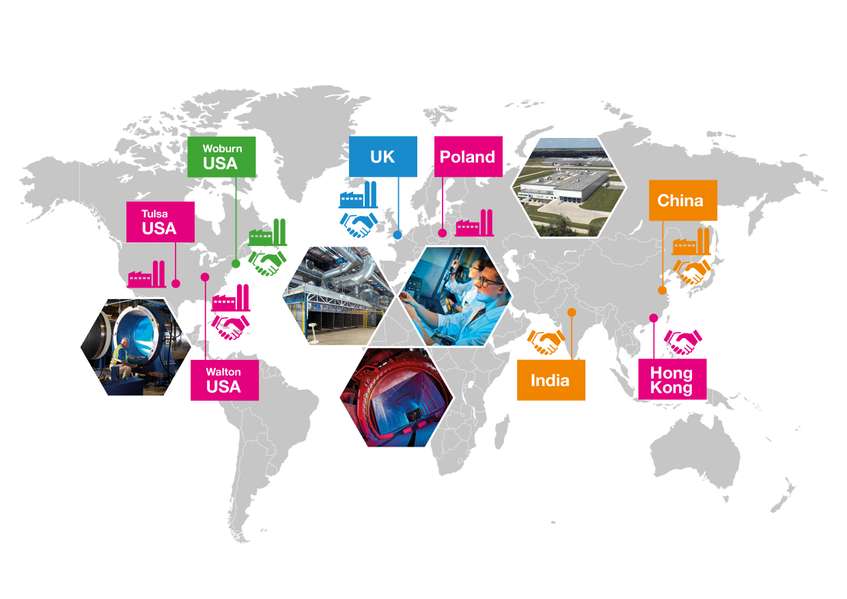 Our T-FIT® range of technical pipework insulation shall be manufactured at our facilities in Poland, USA and China.
We sell our products through an established worldwide network of approved and regulated distributors, and converters who fabricate items using Zotefoams products. We also have a joint venture based in Hong Kong, to develop and support our block foam market in Asia.
MuCell Extrusion LLC, which manufactures and licences technology to create micro-bubbles in the core of plastic parts, is based in Massachusetts, USA.