Bridges
STRABAG Group has designed and executed bridges, elevated roads and flyovers using innovative construction techniques. Through numerous novel design and construction methods developed in-house, STRABAG Group has made a substantial contribution to the state-of-the-art of bridge construction.
Dams
STRABAG Group provides outstanding services for developing complete solutions in the construction of earth or rockfill dams, as well as concrete gravity, arch and roller-compacted concrete dams.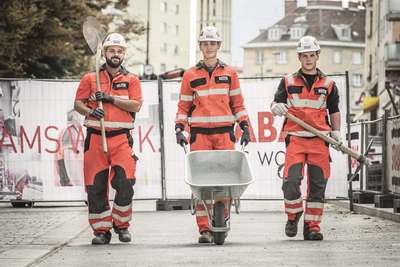 A speciality within the Group is the use of asphalt for making dams impermeable, which underwent professional development with the start of machine-assisted installation of asphalt concrete cores and linings.
Hydroelectric Power Plants
STRABAG Group has constructed hydroelectric power plants including associated structures such as dams, barrages, caverns, tunnels, spillways, switchyards. The building of structures used for the exploitation of hydropower is deemed one of the most demanding structural engineering tasks. This applies to planning and design as well as to construction itself. The STRABAG Group can boast tremendous technological and operative know-how in this field.
Harbour Facilities
We are specialised in realising demanding marine works projects, such as quay facilities, locks, weirs, and coast protection structures to the highest quality standards, with state-of-the-art construction methods on schedule and with economic efficiency.
Water Technologies
STRABAG Water Technologies focusses on the construction of Waste Water and Drinking Water Treatment Plant, simple solid waste treatment plants including related landfill construction and in cooperation with STRABAG International GmbH in selected countries outside of Europe.
We provide our expertise and know-how worldwide to improve livelihood and protection of the environment. In recent years we have implemented an extensive number of plants in the water- and landfill sectors. The strength of STRABAG Water Technologies lies in its specialists in the field of process engineering, mechanical engineering, electrical engineering as far as expertise in export and project financing.
Our service spectrum ranges from technical project and process planning up to turn-key plants including commissioning, operation or supervision of plants.