What roles does Amazon recruit students for?
We recruit and hire current undergraduate and graduate students, as well as recent graduates, for internship and full-time opportunities across all lines of business (e.g., Amazon Studios and Prime Video, Amazon Web Services (AWS), Consumer, Devices and Services, Human Resources, Operations, etc.). Some roles include: software development engineers, support engineers, product managers, operations managers, applied scientists, vendor managers, and financial analysts.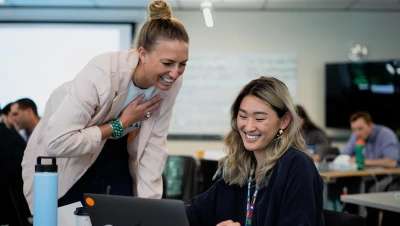 In what countries does Amazon hire students for these roles?
We recruit for internships and full-time roles in more than 40 countries around the world across the Americas, Asia, Australia, Europe, the Middle East, and South Africa.
Can I apply to multiple roles?
Yes, please apply to the role(s) that align with both your interests and skillset. You will be evaluated against the requirements for each role and may interview for different roles at the same time.
Should I apply for an internship or wait to apply for a full-time role?
We recommend applying for an internship to gain valuable work experience and learn first-hand what it's like to work at Amazon, but we still welcome direct applications to full-time roles.
Where can I find the status of my application? When will I hear back from Amazon?
You can see the status of your application in the candidate portal on the Amazon Jobs website.
We review applications throughout the year on a rolling basis and will contact you directly if we are interested in moving forward with your candidacy.
I was referred for a specific role by a current Amazonian – what do I do now?
If you are referred to a specific open role, a recruiter from the Campus Hiring Team will reach out to have you complete your application via amazon.jobs. If your application is selected for further review, someone from the Campus Hiring Team will contact you directly.