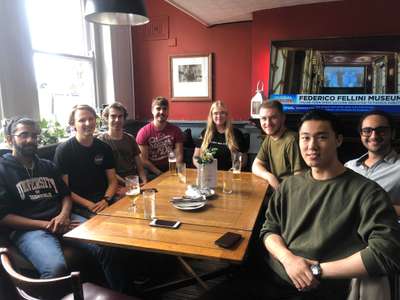 Test Flight Day
An incredible day for the team, a key milestone celebrating the maiden flight of Big Brian and a well deserved team social!
A highly anticipated day that was well deserved, after long hours on Fusion 360, months of hard work in the workshop and pages upon pages of risks assessments. With special thanks to our Director of Operations, Bryony Smith, who made the first test flight day in nearly a year and a half possible by some incredible networking.
Big Brian soared to the skies under the control of Chief Engineer, Balazs Rigo, with Director of Electronics, Toby Ward's 5 Inch Mini Quadcopter close behind providing some beautiful aerial FPV chase footage. Brian performed very well completing multiple waypoint missions and RTL tests with no issues.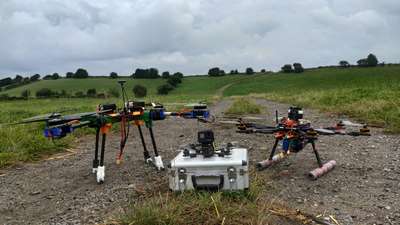 Our Engineers have already identified multiple improvements which will be integrated before the next flight.
The team then enjoyed a post flight debrief at the local pub signifying Hex finally returning to socials after nearly a year and a half of Covid restrictions!
Many thanks to everyone that came along, especially Josh, Toby and Jack for providing much needed transport, and of course Bryony for locating and securing us access to the flying site without which this day wouldn't have been possible in the first place.
We can't wait for the next flight day and hope to see even more of you there! Check out the video here.