By Vicki Worthington, head of HR, Kier Highways
Recruitment and skills in Highways is always a hot topic and recently, there has been a noticeable increase in difficulty in attracting new talent.
However, at Kier, we believe we are on the right track by putting measures in place to make the highways industry accessible for people from all backgrounds, abilities and situations.
Our recruitment successes have taken many forms, from government-led initiatives like the Disability Confidence scheme, through to our Equality, Diversity and Inclusion strategy, alongside developments such as the S-Skills Social Enterprise in Surrey, which was 'Highly commended' at the annual Highways Awards 2017.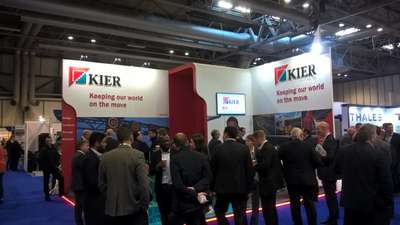 We also operate a shared apprenticeship scheme within many of our contracts. This provides apprentices with the opportunity to experience a variety of roles in year one, before specialising in year two and the placements can be at Kier, our clients or supply chain.
And last year we received Highways England's Special Award for our work with First Military to recruit 11 skilled ex-services personnel who had been wounded in action. Sharing our experience of this approach with our supply chain has since enabled more ex-service personnel to find employment as heavy goods vehicle drivers and traffic management operatives.
However the skills shortage isn't just a problem in Highways, it's an issue affecting the whole built environment.
That's why earlier this year Kier launched our new campaign called 'Shaping Your World' aimed at challenging perceptions of the industry and attracting the next generation of talent.
A key part of this campaign involves 200 Kier Ambassadors who will be engaging 10,000 school pupils over the next 12 months, sharing their pride and passion about working in the built environment. We've embraced the latest in digital technologies, including Snapchat and Blippar, to appeal to Generation Z (11-15 year olds) and have built a new website to host all our great content about some of our projects and the range of jobs available at Kier.
Our website, the Virtual Interactive Built Environment (VIBE – www.shapingyourworld.co.uk) – is also the place to create your own VIBE avatar, showing you what part of the industry you're destined to work in. After completing a short, fun quiz, you'll have the virtual you for VIBE which can be shared across social media – designed to engage Generation Z who are heavy users of those platforms.
While there is skills shortage in the industry currently, it's also an exciting time as we, and our industry peers develop new methods to attract the next generation. Campaigns like Shaping Your World can only help that and through collaboration and inclusion we're confident we can meet this challenge to not only address the skills gap, but also challenge the perceptions that exist in the industry.