Enhance your skills
Whether you're a tech scholar, intern or graduate you will play a key role at Cambridge Consultants. We give you real responsibility from the start. With so many fascinating projects in progress and access to so many experts in all manner of disciplines, you will never stop learning.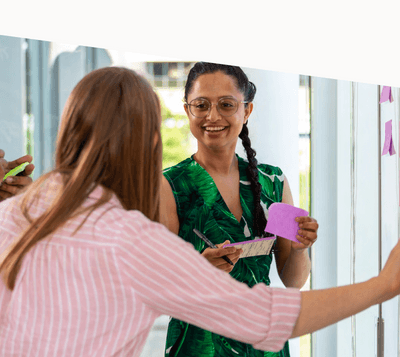 You can expect yourself to be pushed to the highest potential, be inspired and be a part of our success. Because we invest so much in the people we hire, we're meticulous when it comes to recruitment. We take the decision to employ you every bit as seriously as you take the decisions you make about your future career.
During our interview process, we aim to get to know you as an individual and find out what kind of work inspires you. At the same time, you'll have the chance to talk to lots of our people – including the people you'll be working alongside – to get a feel for how we operate. We want to make sure that the job we're offering is the perfect fit just as much as you do.
"People are motivated, collaborative and very good at what they do. It's inspiring to share in the successes of others."
Rewarding work
You will be offered the kind of competitive salary, flexible working, and comprehensive benefits that you would expect from a world-class employer. But the key reason to work here – apart from the work itself – is being alongside other brilliant people. You will be surrounded by talented individuals, all motivated by the same desire to seek out new challenges and find new solutions. It takes brilliant minds from many different backgrounds to do what we do.
Why work for one company when you can work for them all?
Our clients range from blue-chip multinationals to start-ups. You will have the opportunity to work with some of the most innovative companies in the world, on some of the most exciting projects of the moment.