End-to-end support
Wherever our clients are in their development journey, we can help – from front-end strategy, through design and development, to post-launch support and enhancement.
DISCOVER

Breakthrough innovations that will transform a business

SUPPORT

Support of designs into operation and enhancement

CONCEIVE

Robust designs that push boundaries but work with low risk

REALISE

Proven development capability that minimises timescale and risk
Our business model
We're a product and service development organisation that our clients employ to create breakthroughs in their markets.
Our combination of technical, commercial and market expertise yields market-leading solutions – creating returns for clients that are many times their investment.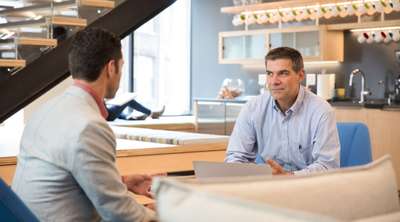 Trusted partners
We focus on our clients' success, who treat us as integral partners in the future of their businesses.
Working on a 'fee for service' basis, we provide an ever-ready, on-demand capability – working as an extension of our clients' own teams.
We take full responsibility for project delivery to achieve successful outcomes for our clients.
Complete delivery
Our goal is for our clients to grow as a result of using our services. We therefore don't look to retain ownership of the output of our projects.
Instead, we typically assign all intellectual property, designs and regulatory documentation to our clients.
Outsourcing made easy
We understand that outsourcing can be a daunting prospect.
Over six decades, we've refined our working model with clients to make the journey as simple, pain-free and rewarding as possible.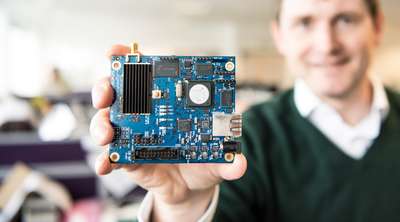 We speak their language
We bring market knowledge and commercial awareness, not just technical expertise.
We provide clarity
Comprehensive statements of work that clearly set out what we'll do.
We take responsibility
We take full responsibility for managing our work and delivering results.
We're solution agnostic
Being independent, we don't promote particular technologies or manufacturing routes – just the best solution for the application.
We're adaptable
We adopt your processes, documentation and tools where applicable, for simpler interworking and compliance.
We're your one-stop-shop
We put an exceptionally broad array of deep expertise at your disposal, maximising the degree of innovation.
We encourage knowledge transfer
We work with our clients as an integrated team to maximise the insight and skills they gain during the project.
The team they meet is the team they'll get
We always look to deploy the team they've met and trust.