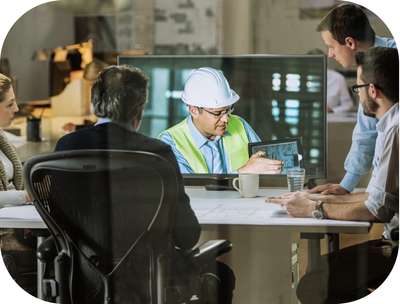 RED's specialist team of engineers offer site related services on projects
We advise and assist our clients through their construction projects to ensure that they are compliant with local Health & Safety regulations.
CDM Advisor
We offer CDM advisory services to support clients through the construction phase of projects.
CDM Principal Designer
Principal Designer services within RED are led by individuals that have extensive Project/Design Management experience and offer a "hands-on approach" to CDM Management.
Design in Safety (DfS)
We provide DfS assessments to identify and reducing safety and health risks through good design at the conceptual and planning phases of a project.
Hazard And Operability Study (HAZOP) Review
We provide HAZOP assessments to identify potential process controls, HSE and operational problems associated with the design, construction, maintenance or operation of a project.