Different people, shared values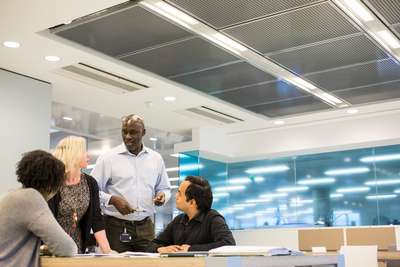 When talented people collaborate, great things are possible. Arup hires people with proven skills and open minds. We are a diverse community of people with shared values, who believe there's nothing we can't achieve if we work together. Back in 1970 our founder, Ove Arup, spoke passionately about the value of a diverse workforce and an inclusive working environment. Fifty years later, this belief remains central to how we operate and grow.
Designing an inclusive world
We want to see a built environment that works for everyone. This means understanding the needs of today's population, and tomorrow's. For us, inclusive design means ensuring everyone can use and enjoy a building, whatever their age, culture, disability, gender and family status.
Working towards a truly diverse workforce
We aspire to be – and work hard to be – an organisation which recruits, retains and develops a truly diverse workforce reflective of the communities we serve and the kind of place where people are proud to work.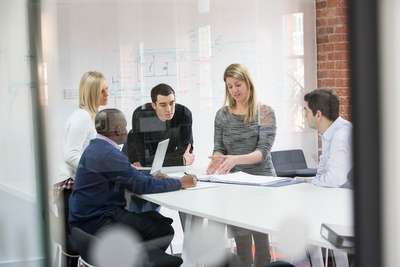 We have employee diversity networks which we refer to as connect groups. These groups are run by our members and raise awareness of the issues affecting and improve the opportunities for different groups. Find out more about our Connect Groups:
Connect Cultures
This group is the cultural, religious, and ethnic diversity strand in the Arup UKMEA's family of diversity networks. The aim of the network is to foster an inclusive and equal opportunity work environment that respects our individual differences and values what they can bring to the firm, our clients, and our industry.
Connect Cultures focuses on the specific opportunities and challenges associated with cultural difference, empowering all employees regardless of their backgrounds to perform to their fullest potential.
Connect Out
Arup's LGBT (lesbian, gay, bisexual and transgender) diversity network for the UKMEA region. They advocate for a work environment that respects, welcomes and supports lesbian, gay, bisexual and transgender professionals, and empowers members to perform to their fullest potential and contribute to the goals of the firm.
Connect Women
Encourages and improve opportunities for women in Arup. Their objective is to ensure that Arup is a successful business where women want to work, develop and stay.
Connect BAME
The Network's focus is to work strategically within Arup and while comprised of senior leaders also seeks to listen to, engage with and represent all BAME (Black, Asian and Minority Ethnic) staff at Arup. Its objectives include; acting as role models and working to actively increase representation within leadership grades.
Connect Ability
Provides a forum for sharing experiences and educating each other, to improve working at Arup for all members with disabilities and/or long-term health conditions.