Radbroke, Knutsford
The Barclays Technology Campus is a vital strategic centre, our transatlantic tech command centre and one of the largest centres for information security in the UK. Here, in the North of England at Radbroke, over 3,500 technical experts are redefining the future of finance.
Our Command Centre is open 24 hours a day, seven days a week, monitoring our critical systems to make sure all our customers can access their banking services.
Radbroke is unique: its 64-acre Campus environment encourages innovation, agile working and collaboration across all the technology teams based here. It also has extensive grounds with sports facilities.
We are one of the largest technology employers in the North West of the UK and a major creative power in the Northern Powerhouse. We're not just involved in our local community, we're building its future. We're redefining the future of finance.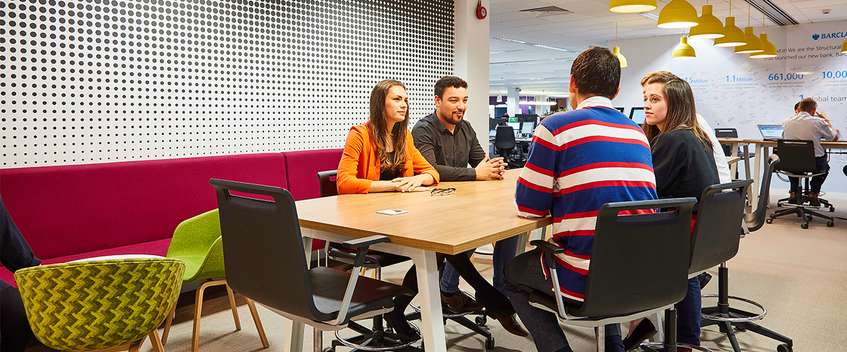 ---
London
Barclays' global headquarters, One Churchill Place, is at the heart of London's financial district in Canary Wharf. It attracts a diverse workforce from across the world. Over 2,000 people work here in specialist technology teams.
Colleagues can take advantage of our dedicated staff restaurant, gym and various other services that are exclusive to Barclays as well as a wide variety of shops, restaurants and services across the Canary Wharf estate.
The open floor plan and space management incorporates both business and environmental sustainability by reducing energy consumption and managing noise, allowing a more physically comfortable working environment for staff. The glass panelled design considerably increases natural sunlight throughout the building and affords impressive views of the London skyline.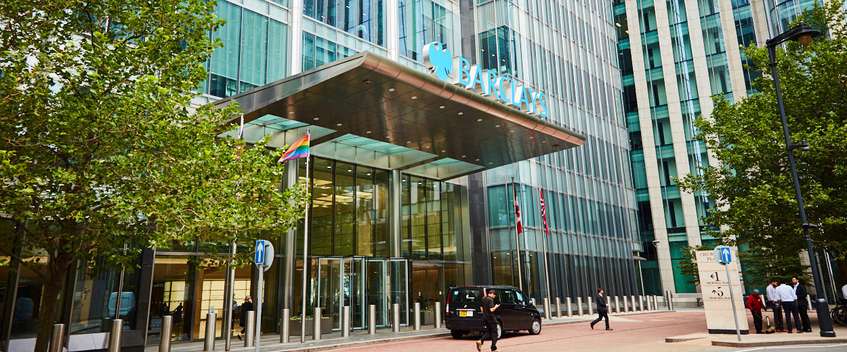 ---
Northampton
Barclaycard is one of the leading payment providers in the world, enabling millions of pounds to be collected through point of sale payment devices in thousands of retail outlets. Technology is essential to its success.
Barclaycard's headquarters is in Northampton, and is one of the largest employers in Northamptonshire, housing 40% of Barclaycard colleagues. Barclaycard House has been designed to be as environmentally friendly as possible, and opened in 1996.
There are plenty of facilities on site and a team of people dedicated to making it a productive and enjoyable place to work. It's a busy place - it's open seven days a week and has a manned reception with 24- hour security presence.
The technology colleagues in Northampton are responsible for developing new and innovative features for our credit card platform, such as bPay and NFC tap and pay for Android.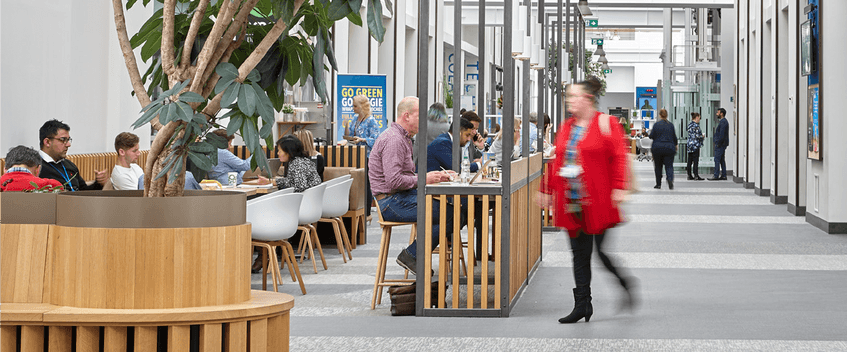 ---
Glasgow
Barclays Scotland, based in Glasgow is a global strategic hub bringing together the best of Barclays' talent, functions and technology in a supportive and caring community. Here you'll find Technology teams specialising in Digital Investing and Wealth Management, Investment Banking and in Risk & Finance. With a deep and growing data science practice and more than 30 years' experience in delivering market-leading trading and data platforms, Glasgow offers a huge range of opportunities, all built on a culture where talent's free to thrive.