We offer a package that recognises the value you bring to our organisation and provides you with a range of tools to help you achieve the best possible work-life balance. The aim is to give you the support you need to enjoy your work and perform at your best.
Work Life Balance
Flexible 30 days' holiday plus 8 bank holidays and 2.5 privilege days
Flexible Working Hours
Subsidised restaurant and coffee outlets
Paid Emergency Leave
Enhanced Maternity, shared parental, maternity support/paternity and adoption pay
Parental Leave
Access to My Family Care – emergency dependents care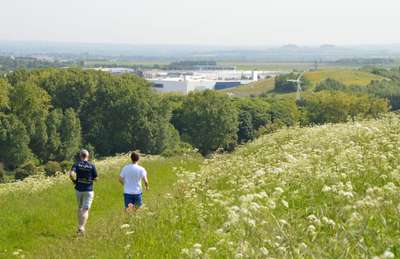 Health and Welfare
Access to confidential counselling service
Cycle-2-work scheme
On-site health club* and sports facilities **
Health promotion programmes
Discount scheme including high street and grocery discounts and travel offers
Free car parking***
Conditions
Defined benefit career average pension scheme
Enhanced contractual sick pay
Employee recognition scheme
Overtime arrangement
Employee referral scheme
Family friendly contracts
Rent deposit salary advances
Give as you earn
* Daresbury Laboratory only; ** Rutherford Appleton Laboratory only.
*** waiting list at Swindon Office
"The flexibility I have at STFC enables me to balance my career with my own wellbeing and what's best for my family. Early starts and finishes and the ability to sometimes work from home, lets me focus on my job, avoid the nightmare commute, and spend quality time with my daughter."