As an organisation we recognise that our people are our biggest asset. By supporting your learning and development, we will help you to gain the skills you need for your role. We also want you to be able to move forward in your career and we will provide you with the tools you will need to progress to future roles. Whatever stage you are at in your career, and regardless of your role, we can provide you with a wealth of ways to enhance your skills, expertise, understanding, and qualifications.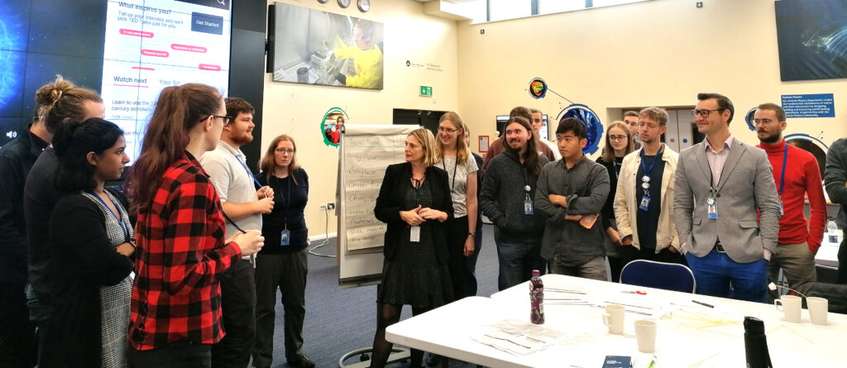 CRISTAL: Our in-house management development framework including self-evaluation, managing self, others and teams.
Accelerated Development Programme: A leadership development programme to identify and nurture employees looking to move into leadership in the next 3 – 5 years.
Accreditation: We support our graduates, apprentices and other professionals to gain chartered membership of professional bodies.
Personal Development Plan: Every employee has a personal development plan which is regularly reviewed throughout the year and forms part of an appraisal.
Secondments: Depending on your role, you may have the opportunity to be seconded to other teams or STFC facilities.
Networking: We hold regular networking events across our facilities, giving you the opportunity to make connections across disciplines.
Informal Learning: The majority of learning takes place informally and we encourage a mentoring and coaching culture. We also offer opportunities relating to wellbeing including mindfulness, resilience and stress awareness.
Formal Learning: Formal technical and managerial training courses will be identified with you and provided to support your work.
Progression: You'll be actively encouraged to progress your careers within STFC. Every vacancy here is advertised internally and you're welcome to apply for a more senior role or an opportunity in a different area of the organisation at any time.