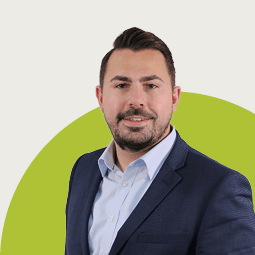 The campaign has been devised by employers for employers and is led by the Recruitment & Employment Confederation (REC), the professional body for the UK's recruitment industry.
At the centre of the campaign is an aspirational charter with a set of nine clearly defined principles which we aspire to follow.
We asked Daniel, the Head of Talent Acquisition in the UK and Europe, the following questions about Mott MacDonald joining the GRC.
Why did we join the GRC?
This is a nationally recognised standard of good recruitment. It is something we want to focus our attention on which will hold us accountable for how we operate.
I believe that better talent drives business success. Having confidence in our ability to attract and on-board high-quality talent, fast, will allow our business to be more proactive and agile.
How will candidates who experience our recruitment process benefit?
It will enable us to ensure a thoughtful process that has been designed with the candidate experience in mind. This is also regularly reviewed and improved.
How will it affect the way our talent acquisition team works in the future?
Accountability. Through continuous improvement and regular pulse checks on the process, we will ensure everything we do is aligned to the GRC charter.
Any final thoughts?
We believe that diverse teams enable us to deliver the best outcomes for our clients. We plan to use the charter to drive our talent acquisition efforts and help steer our overall people strategy for the region. I'm very much looking forward to working closer with the REC in the future and making our recruitment process an even better experience for all candidates.