Bosch keeps individual mobility viable, making your car clean, economical, safe and comfortable.
Sectors within Mobility:
Gasoline Systems - Modern vehicles have to meet ever-more-demanding requirements in respect of economical fuel consumption, low emissions, and driving fun. In order to fulfil all these demands simultaneously it is no longer enough just to further develop individual components.
Diesel Systems - The Diesel Systems division at Bosch develops, manufactures and applies diesel systems which contribute towards making vehicles more efficient and more economical. As the world's leading manufacturer of diesel injection systems, Bosch provides for every customer and vehicle application the appropriate system.
Chassis Systems Control - The Chassis Systems Control division develops and manufactures innovative components, functions and systems in the field of vehicle safety, vehicle dynamics and driver assistance. Active safety systems restore stability to the vehicle in hazardous driving situations.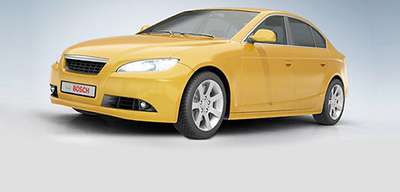 Electrical Drives - As part of the Automotive Technology business sector, the Electrical Drives division develops and manufactures mechatronic components and systems for body applications. With innovative actuators, components and systems for engine thermal management, air conditioning and windshield cleaning, Bosch offers new solutions for convenience functions as well as for the basic equipment of vehicles.
Starter Motors and Generators - Bosch is a global partner of vehicle and engine manufacturers for developing environmentally friendly solutions and efficient power generation. International teams develop starter motors and generators for passenger cars and commercial vehicles which we produce in worldwide manufacturing networks.
Car Multimedia - Bosch Car Multimedia develops smart integration solutions for entertainment, navigation, telematics and driver assistance functions used in the original equipment business. The needs of the driver are always at the focus of all research and development activities to create technologies that enhance safety and driving convenience, whilst at the same time reducing energy consumption.
Automotive Electronics - Within the Bosch Group, the Automotive Electronics Division develops, produces and sells microelectronic products for automotive and non-automotive applications. Further core competencies are systems integration and application engineering for vehicles.
Automotive Aftermarket - Within the Automotive Technology business sector, the Automotive Aftermarket division manages the supply, logistics and sales of automotive spare parts and Bosch products for retrofitting. In addition, services include customer service for automotive products and systems. Bosch Automotive Aftermarket's UK headquarters is located in Denham, Middlesex.
Automotive Steering - Robert Bosch Automotive Steering GmbH is an independent division within the Bosch Group. We are a pacesetter and trendsetter in the field of steering systems for passenger cars and commercial vehicles. Bends, switchbacks, parking spaces, rough roads, slippery road surfaces and sudden lane-change manoeuvres – this is our world. We call it steering fascination.