The Industrial Technology business sector incorporates the divisions Drive and Control Technology, Packaging Technology and Engineering and Business Solutions.
Sectors within Industrial Technology: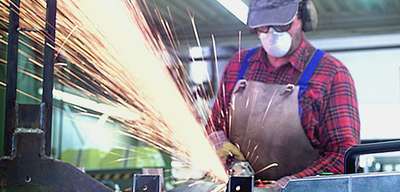 Drive and Control Technology - Economical, precise, safe and energy efficient: drive and control technology from Bosch Rexroth moves machines and systems of any size. The company bundles global application experience in the market segments of Mobile Applications, Machinery Applications and Engineering, and Factory Automation to develop innovative components as well as tailored system solutions and services. Bosch Rexroth offers its customers hydraulics, electric drives and controls, gear technology, and linear motion and assembly technology all from one source.
Packaging Technology - Bosch Packaging Technology, with UK bases in Derby, Liverpool and Bristol, is one of the leading suppliers in the field of automated processing and packaging technology. In more than 15 countries worldwide the company develops and produces complete solutions for the pharmaceutical, cosmetics, food and confectionery industries.
Engineering and Business solutions - Bosch Business Solutions, the liaison office of Robert Bosch Engineering and Business Solutions Ltd, is a leading service provider of engineering, information technology and business solutions.