It's all about people.
People are Zurich's most important asset. They enable us to achieve our strategy and deliver for our stakeholders. Their varied skills, perspectives and experiences drive innovation. And they reflect the breadth and diversity of our customers, suppliers, communities and investors around the world. To succeed, Zurich needs to attract, select, develop and retain these talented people.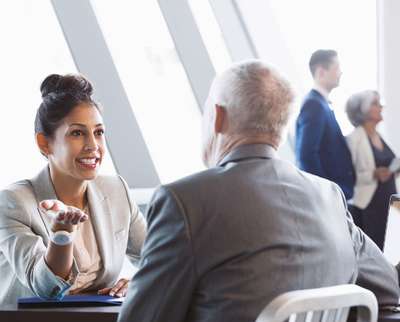 That's why we aim to create a workplace where people thrive, in an environment where everyone is treated as equally important. We also carry out initiatives to embed and maintain a zero-tolerance approach to harassment, discrimination, bullying and disrespectful behaviour in the workplace.
It's not just the right thing to do, it makes us succeed as a company. It's part of how we achieve our purpose: to create a brighter future together.
Diversity refers to the visible and invisible differences that exist between people. Zurich does not tolerate harassment or discrimination, including based on race, ethnicity, color, age, sex, gender, gender identity or expression, sexual orientation, national origin, religion, disability, pregnancy, veteran status, or any other relevant characteristic protected under applicable law. It also refers to diverse ways of thinking and ways of working.
We take pride in the diversity of our workforce. It's part of making Zurich an employer of choice, while helping us to drive innovation and maintain a competitive edge.
But diversity can only be successful in an environment that recognises, values and harnesses difference. That is inclusion. It is our joint task to value and integrate each and every employee.