Application
We know that applying for jobs can be repetitive and time-consuming, especially for graduate schemes, so we've cut it down to the basics. A short survey on our website and you can apply straight away; you don't even need a computing-related degree. Our current vacancies can be found here so have a quick look to see what your skills would suit best.
What's more, we're not just looking for graduates; Masters and PhD students are welcome too.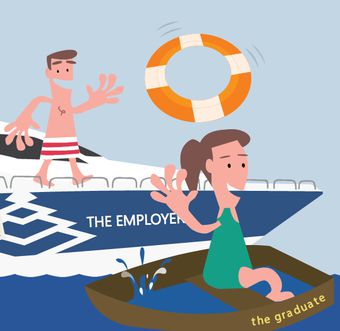 Interview
After the application comes the interview. At Dorset Software this means you can ask the questions as well as us, plus we'll reimburse you for your journey. On the day:
We'll give you a presentation about the company and the career opportunities available.
You'll get to talk with future colleagues about their experiences over a buffet lunch.
You'll have your interview in the afternoon.
It's your opportunity to visit our Poole office and satisfy your curiosity about who we are; it also means you can visit the beach!
"The interview day was very relaxed – everyone was very friendly and eager to answer any questions I had. The interview itself was nice and relaxed too – it almost felt like a pleasant chat! I got feedback on the interview very soon afterwards and before I knew it I was on my way to Poole.
So after you were offered the job, what were your next steps?
Moving from the north-west coast to the west side of the south coast is not an easy transition to make (the average driving time is between 6 and 7 hours). Thankfully I was given a lot of help from Dorset Software: from advice on choosing a property and letting agents to information about other new starters and existing employees who were looking for housemates. Thanks to all of this support, finding somewhere to live ended up being blessedly stress-free."
Job Offer
Once you've aced the interview you'll promptly receive your job offer and, with flexible start dates, we have openings for graduates every month. This means that if you want some time out to go travelling or have a break after your studies, we can arrange a deferred start date.
Explore the fun Poole has to offer!
Then it'll be time to become one of the team!