About King
At King, we're Making the World Playful. Heard of Candy Crush? We're the creators behind it. But we aren't just crushing it with candies, we're also behind Farm Heroes, Bubble Witch, Pet Rescue and loads of other sweet games.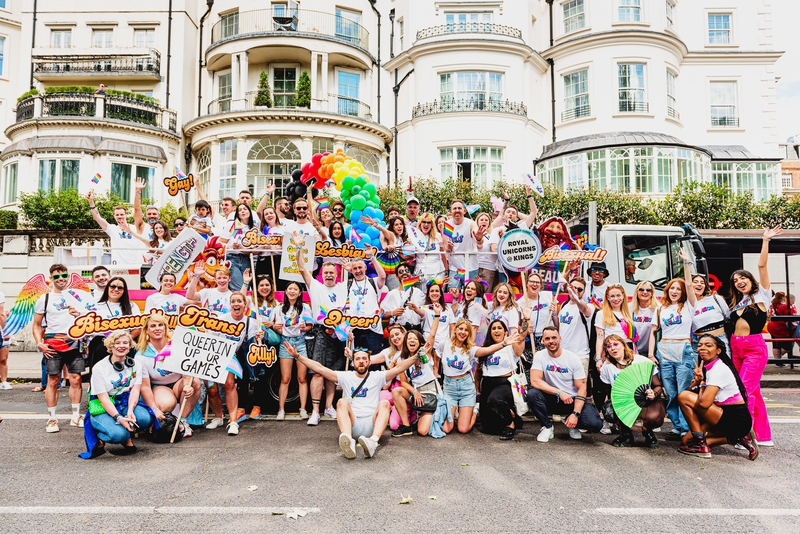 We're on a mission to level up the little moments for all 243 million (Q1 2023) of our active monthly users and create unforgettable games that are loved around the world.
We take the art and science of gaming to the next level through curiosity for the unexplored, passion for games, respect for each other, and love for our players.
King strives to be a place where everyone can be their most authentic self, building a diverse and inclusive Kingdom for our people, players, and community.
As a leading interactive entertainment company for the mobile world, King is part of Activision Blizzard.
Our Values
We create an inclusive environment where everyone can belong.
Fun and friendly

We build trust, we're supportive and demanding in everything we do and we're not afraid to have fun along the way.

Care and craft

We put our heart and soul into everything we do – and we do it for our players. It takes all Kingsters contributing in different ways, to craft and operate brilliant games of mass appeal.

Humble and open

We treat each other as equals. We seek and give feedback, we listen, we learn and we're honest with ourselves and others.

Fast and fluid

We are responsive and embrace change. We take smart risks, are always ready to dust ourselves off, learn fast and try again.

Creative champions

We are curious about our players and drive innovation in big and small ways to delight them everyday. We boldly seek new ways of thinking to unleash creativity.

Passion and performance

Our passion guides us to set ambitious goals for ourselves and others. We hold each other accountable, see things through and contribute to our sustainable growth.
We are a member of the Gradcracker Five-Year Club
We have been a Gradcracker advertiser for at least five years. We recruit regularly and should still be doing so whenever it is time for you to apply for placements or graduate positions - make sure that you Follow us to be alerted to any of our new opportunities.