In the Dow Jones Sustainability Index (DJSI), Siemens has taken first place among the 45 companies included in the ranking of its industry group. The DJSI is a globally established sustainability ranking prepared annually by the investment company Standard & Poor's on behalf of index provider Dow Jones. Siemens has been included in this ranking every year since 1999, when the DJSI was first published.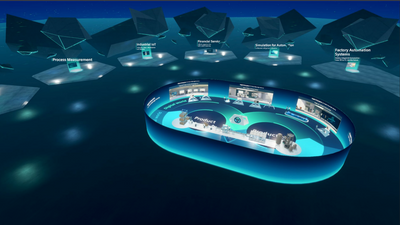 In the current ranking, which was published on November 12, 2021, Siemens received a very positive overall assessment and scored 81 out of 100 possible points. The company also secured a top global position in the areas of social and environmental reporting, innovation, and cybersecurity as well as in product- and industry-related environmental protection. In addition to economic criteria, the DJSI also considers ecological and social aspects.
"For us, sustainability is a business imperative and an integral part of the company strategy," said Judith Wiese, Chief People and Sustainability Officer and member of the Managing Board of Siemens AG. "This recognition, therefore, confirms that our strategy is on the right track. With our new DEGREE framework, we're taking yet another step forward and have once again considerably intensified our efforts for achieving more sustainability."
Siemens presented DEGREE at its Capital Market Day in June 2021. This new strategic framework is the guideline for all Siemens businesses worldwide – with clearly defined priorities and measurable ambitions across the environment, social and governance (ESG) sustainability dimensions. Each letter in DEGREE stands for a dimension in which Siemens intends to put even more effort into driving progress: "D" stands for decarbonisation, "E" for ethics, "G" for governance, "R" for resource efficiency, and the double "E" at the end for equity and employability for the people who work for Siemens.