Do you want to be part of something extraordinary? Something that not only gives you the opportunity to develop and grow your skills, but offers excitement, challenge and intrigue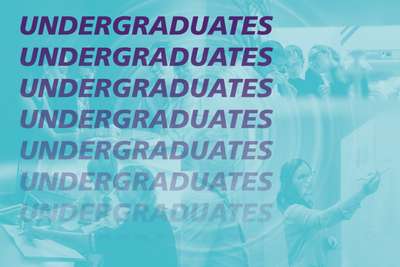 The Undergraduate scheme is for those studying at university, who are required to complete a formal placement year as part of their course.
During the programme, you'll focus mainly on one or two projects or areas, gaining a deep insight into the work that is done. You'll be supported by a line manager and a mentor, who will help you to navigate your time with us and support you in developing the skills to build your career within the defence industry.
Your on-programme learning will combine a corporate induction to help you find your feet, on-job training and some classroom-based or online learning depending on your role.
Alongside this, your off-programme learning will include being part in an undergraduate group project team focusing on a business deliverable. We will give you every opportunity to network with other undergraduates, as well as the graduate community, so you can start building your business contacts at AWE.
At the end of the programme, you'll have increased your knowledge and understanding within your subject area – and gained additional skills to help you in your future career.
You will be based at Aldermaston, close to Reading.
What we offer:
We offer all undergraduate students a salary of £20,500
A market leading contributory pension scheme
Generous holiday entitlement
Excellent work/life balance including a 9-day working fortnight. This means you get every other Friday off work.