A unique collaboration between Shell, Gordon Murray Design and Geo Technology is setting out to answer the question: what does the car of tomorrow look like?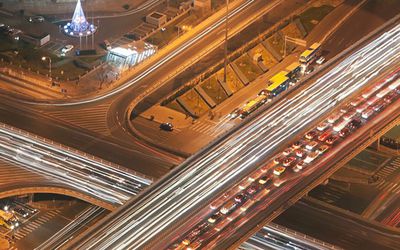 According to the International Energy Agency (IEA) there are almost one billion cars on the world's roads and it's estimated this will double by 2050. Moreover, the IEA expects that three quarters of these cars will be concentrated in cities, creating huge pressure to address the issues of engine efficiency and energy conservation, sharing space, traffic and pollution.
Alternatives like electric cars are becoming increasingly prevalent, but experts have predicted that the automotive world will continue to rely on fossil fuels to some extent for several decades to come. In light of this, Shell has embarked on a campaign, known as 'Project M', to co-engineer a concept city car that will help address the increasing challenges of city driving.
While not intended for general production, Project M aims to inspire tomorrow's designers by producing an ultra-safe and super-compact car, while reducing running costs and energy consumption.
The car
The Project M concept city car is being developed in collaboration with the Shell Lubricants Technology Group, Formula OneTM design experts Gordon Murray Design and engine design specialists at Geo Technology, led by former Formula OneTM team director Osamu Goto. Every aspect of the car is being scrutinised, from engine efficiency to the use of fluids, to how lightweight technology can be used.
"It's time we had a step change," said Gordon Murray. "This programme is really exciting for both the teams and the people we're working with at Shell. We're looking at where we should be going, not just in terms of materials but also design philosophy."
The competition
Project M reached out to budding amateur engineers and tech wizards with a competition to find the most innovative idea for an in-car app or technology that could improve the driver's experience, their competency, or make driving safer.
The winner of the second heat of the competition was recently announced as Vasiliki Dourali, a mechanical engineering student in the Netherlands. Her app, ExNew Driver, is an artificial driving aid for newly qualified motorists that won praise from across the judging panel.
"It has the ability to not only improve people's driving but also make new drivers safer, which is of paramount importance given that the number of vehicles on the road is set to double by 2050," said Gordon.
Other ideas included the winner of the first heat of the competition, an app entitled 'Super Safety'. An idea submitted by Aadhithiya, an entrant from India, Super Safety is an app that uses a front-mounted sensor to detect living movable objects in front of the car.
The final concept car will be revealed in 2016, but some details have already been released. Read on to find out some of the incredible features the potential city car of tomorrow will have:
"That can't be true" – Facts about the Project M car:
6 Project M cars sat end-to-end could fit in the length of a London bus
5 Project M cars could fit side-by-side in a full-size football goal
The 6-metre turning circle of a Project M car will fit inside Big Ben's clock face
80 2-litre bottles of water could fit into the interior of a Project M car
79 Project M cars can fit in a full-size tennis court
In-car technology through the ages:
1922 – First in-built car radio
1958 – First mechanical trip computer installed as standard
1985 – First factory-installed CD player
1995 – First navigation system introduced to motoring industry
1996 – First use of analogue phone to send information to drivers to respond to crashes
2001 – First internet-based portal for automobiles introduced
2002 – First lane monitoring system
2004 – First automatic parallel parking system
2004 – First US carmaker offers built-in Bluetooth app
2012 – First introduction of car star-stop technology to reduce emissions
2013 – First car manufacturer replaced cigarette lighters with USB port
2014 – First vehicle-to-vehicle communication introduced